Welcome back to the 3rd episode of our series "How to fetch (x) from city A to city B for no costs"
Last episodes covered the transport of art works via Train and Airplane. This time we'll show you how-to get an artist to an exhibition opening for free.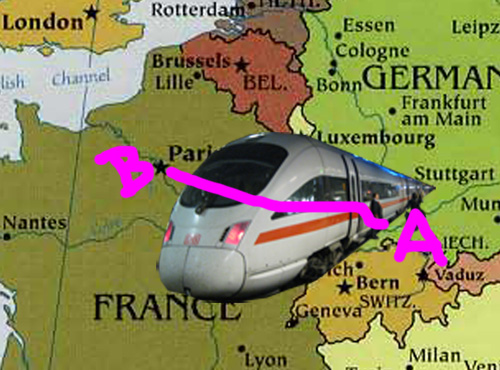 Step 1: Buy a train ticket and step into the desired train at city A
Step 2: Unpack some belongings, put on headphones and fall asleep immediatly
Step 3: When the ticket guy stops by, keep sleeping like you've been in this train for hours already. He will remember you from now on and never ask again.
Step 4: Arrive at city B and enjoy cartier champagne at the exhibition opening. Go to the next train station and return your unused ticket.