git-friendly is a collection of shell scripts for automating common git actions: push, pull, branch, merge. I got tired of typing 3 or 4 commands to do such basic stuff, and now my life is awesome.
`push` also copies a GitHub compare URL to your clipboard for easy pasting (!)
`pull` will run commands like "bundle install" or "npm install" after finishing
`branch` will track remote branches if available
relevant commands stash & pop local changes as needed
less time fighting git = more time actually doing work
Check out the code and docs on GitHub
To install, just copy/paste: bash < <( curl https://github.com/jamiew/git-friendly/raw/master/install.sh)
Now get back to work: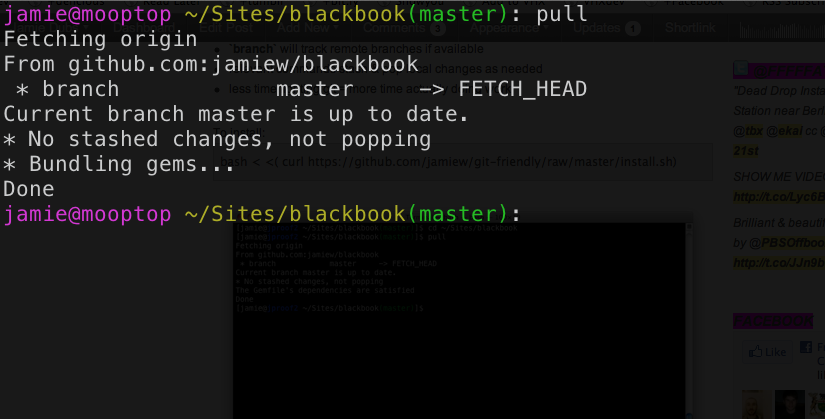 Just listen to what everyone is saying!
"Amazeballs." --@paul_irish
"Don't let git PUSH you around. git git friendly!" --Max Salzberg, Diaspora*
"I am putting the fucking 'technology' back in Free Art & Technology" --yours truly