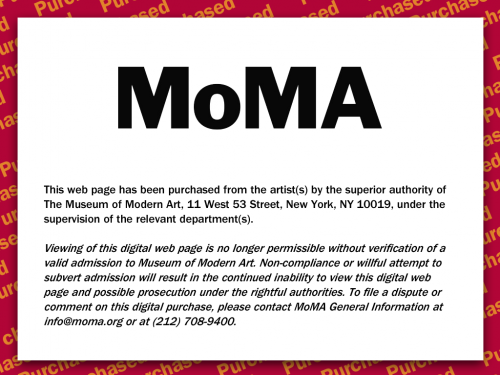 As net art is entering into widespread recognition, a trend of purchasing is occurring by interested collectors. Instead of the takedowns typically seen from Homeland Security / FBI domain seizures, collectors are issuing their own takedown notices as digital web pages are being entered into private galleries & museums, removing these pieces from the public visibility that gave these artists and their digital works their viewing audience.
Don't be surprised when you see a digital purchase takedown notice on your favorite net.art piece.

Make your own: Download the Purchase Takedown Notice PSD (1.2MB).