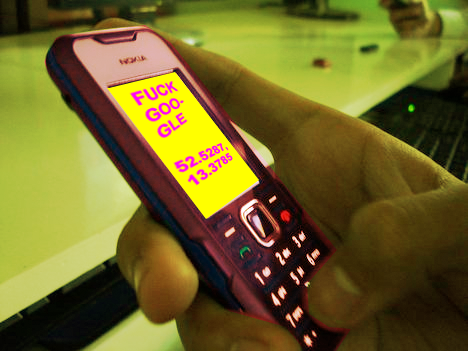 Get inside a Google Street View Car.
Open your favorite Twitter app on GPS enabled smartphone.
Tweet sporadically to plot geographic points on the map.
Relax as the blogosphere and media outlets go into a frenzy.
Of course, the entire hoax needs a little software to track the movement. Detailed instructions on creating the map* can be found at github.com/gleuch/gcar-tracker.
(*Some computer skillz required.)