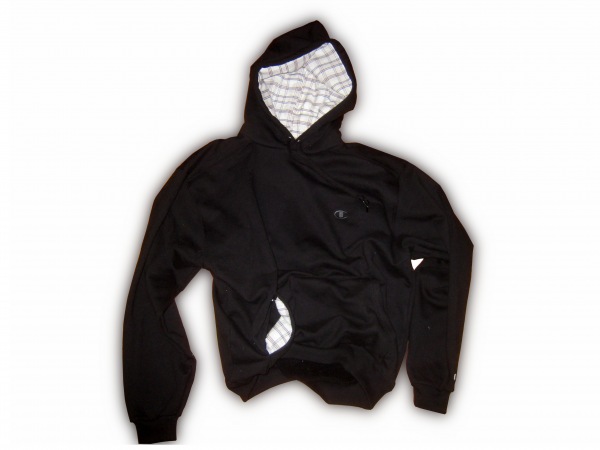 Combine a plain black hoodie and an old dress shirt to make a dressy hoodie that you can wear to da' club. You can wear your new Thug-Sedo out to dinner with your shorty, w/ your boys playing hella wii, or while kicking back on the couch eating fruit roll ups and watching the Office all by yourself. It's the perfect attire for every occasion.
This latest F.A.T. public domain How To has been brought to you by Evan and Michele. Photos available on fuckflickr here.
All props to the original hoodie maestro.