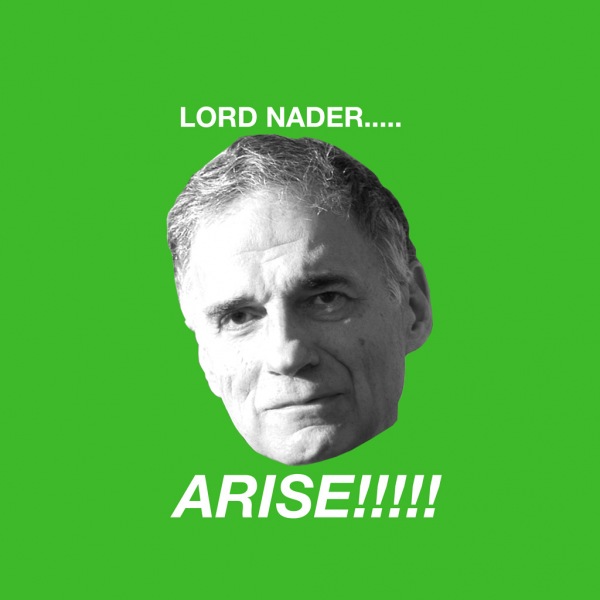 "Wow, that's really unfortunate. I remember when he did this before. It's not good for anybody, especially our country." (NY Times).
~Hilary Clinton on Ralph Nader
"I will receive no money from commercial interests or political action groups." (Meet The Press).
~Ralph Nader
All I'm saying is Nader is back and I'm so excited that I made a T-Shirt. His meet the press interview gave me chills, view it here.
(Let the negative comments begin.)