KANYE RANTS FOR THE OFFLINE WORLD!!!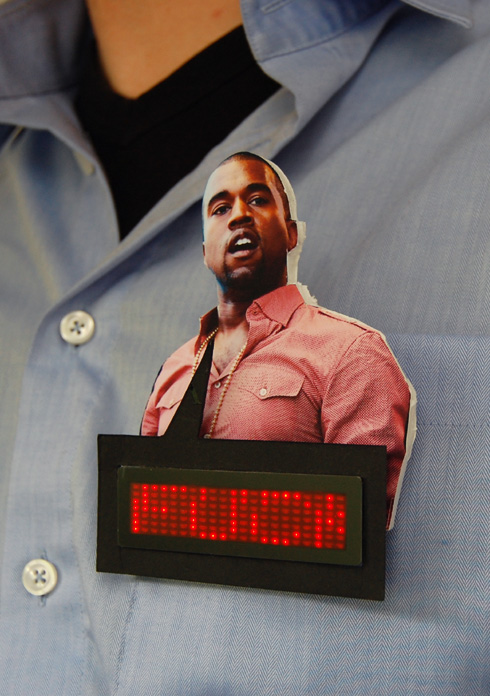 THEÂ  CAPS LEDS RANTS – TWITTER BADGE IS A GSM-ARDUINO ENABLED HACKED LED BADGE WHICH CONNECTS TO THE KANYE RANT DETECTOR TWITTER FEED. TRUE FANS WEAR AND SHOW OFF THE LATEST KANYE RANT IN PUBLIC !!!!!!!!!!!
BTW, THE TYPICAL LED-BAR DISPLAY OFFERS CAPS ONLY! KANYE PROVEN TECHNOLOGY !!!!!!!!!!