GET ROUTER, HACKÂ  = WIFI TAGGING

The Basics:
1) Get a TP-Link WR741ND router (around $10-20)
2) Download the wifitagger firmware
3) follow the README
4) drop modem in public
5) connect to "Free Public WifiTagger", instant unlimited tagging of networks within range, 100% satisfaction guaranteed!!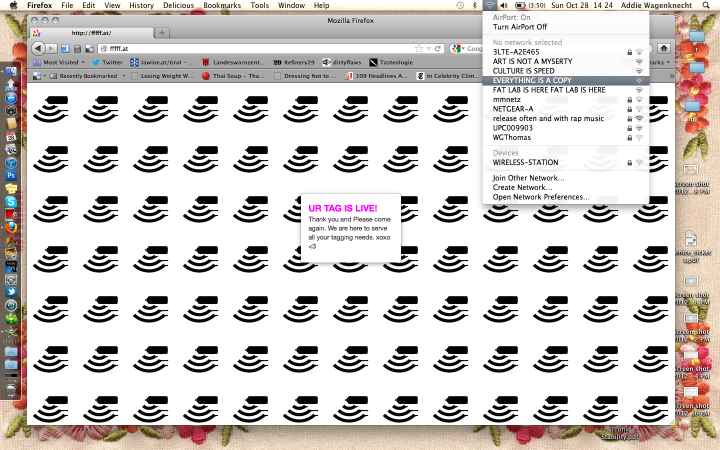 WifiTagger is a router which is enabled to tag wifi networks. Upon selecting "Free Public WifiTagger" as your network, you can tag the wifi spectrum via the WifiTaggers open UI. It can broadcast a tag up to four lines of 32 characters.  Tags will be viewable within the list of wifi networks. It allows anyone with a wifi enabled device the ability to tag digital space.
Too lazy to make one? You can check out FATS's very own WifiTaggers tagging all over Chelsea as of November 5th and at FAT GOLD.