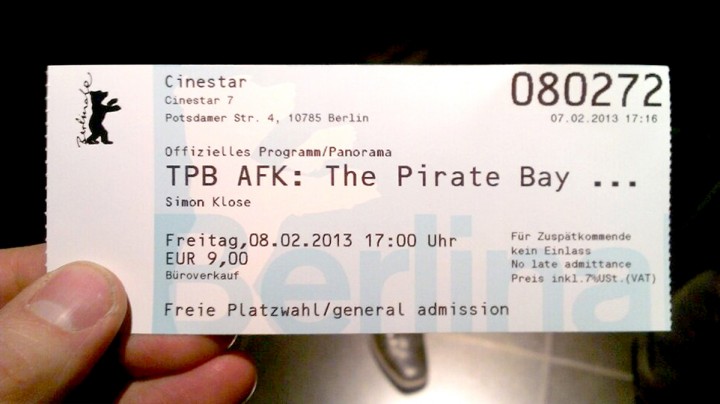 OMG!! Last friday I sneaked with my cam into the theater at Berlinale film festival (thx for the ticket @sinkdeep :)))  and I did a CAM BOOTLEG of the world premiere!!! of  TPB AFK 'The Pirate Bay Away From Keyboard' documentation. The torrent below includes the full film (PERFECT QUALITY!!) + intro by the festival and the q&a with the director of the film Simon Klose after the film. This is a super exclusive release by FFFFFAT_CR3W – ALWAYS THE LATEST AND THE BEST SHIT !!! You won't find the film anywhere else!! We were the first!! YESS!!
DOWLOAD THE >>>>>TORRENT HERE <<<<< PLEASE SEED!!!
OR WATCH THE BOOTLEG RIGHT HERE ON YOUTUBE. QUICK!! BEFORE TAKE DOWN!!

Super pro camera setup!! HD!! Super steady shot!! Perfect sound!!  :))))))))))