Notice a mistake in a presentation? Make a comment card: grab the nearest heavy card stock (maybe a flyer), and cut out a stencil of the comment you'd like to make, and put your mobile phone's flashlight behind it.
At a conference full of guys this week, I noticed one of the presentations only used male figures for their "participating networked people" icons. So I cut out a female figure with a sharp key, and added the flashlight.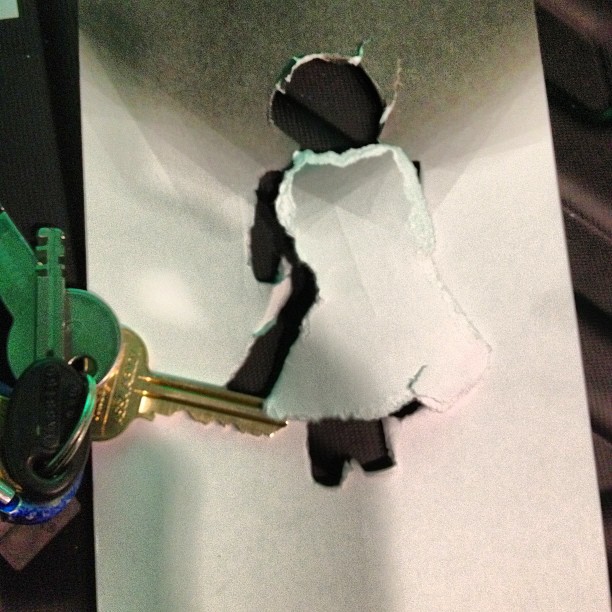 Special thanks to Julian Oliver and Gabriel Shalom for help with documentation and some social engineering.