Gain maximum web credibility with FOXBLING.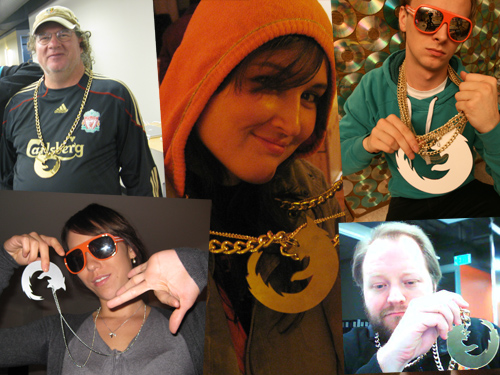 Picture: Mozilla Legend Chris Hoffman, Nadine Freischlad, TBX, Sarah and Mozilla Evangelism Lead Chris Blizzard
Photo by Evan Roth
As seen in Berlin at the "Skate The Web" exhibit, at the "BLK River Festival" in Vienna and soon at Transmediale Berlin, SA, Feb.06 6 pieces edition 8cm + 6 pieces edition 4cm. Shoot me an email if you want one.
Of course, the vector file for laser action is "open source" and available on thingiverse.com/thing:1609
Special greetz to my homie "Laser" Martin Bauer of lasernlasern.de