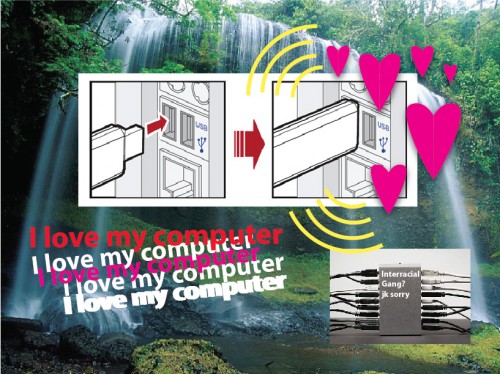 The USB ports on my computer are treated with respect. However sometimes I am in a hurry and do not have the time to properly "eject". I feel very bad for my computer because I know it's not voicing how it actually feels every time I insert or "eject".
Every time you insert or "eject" any USB device your computer makes a sexual moan. The noise could be a woman's moan, a dog bark who knows, a scream, no matter what it is shit would be ill.
People should have more expressive experiences with their comps (companions-computer).
I aint a programmer. Â is this a difficult task? Â am i a sicko?