It ain't "public" space unless you have a right to hack. Let me introduce a series of greasemonkey scripts that turn Google into your free playground…
Following a great classic work by ZEVS, this script makes all Google logos (including holiday doodles!) "dripping" during your daily surfing.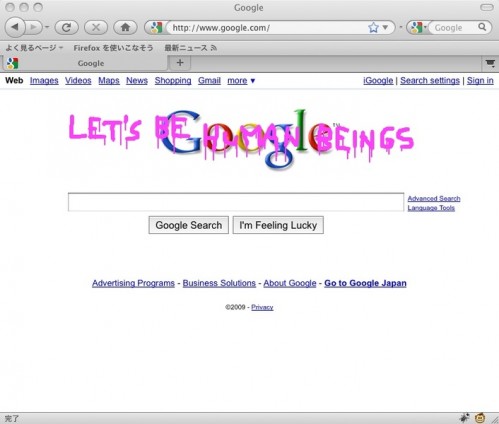 I know, you even wanna draw "fuck" on Google logos. This script makes it possible. All strokes "drip" of course, and you can change stroke colors by pressing number keys.
You need a larger wall? Then this lets you draw tags on search results! Remove results you don't need by double-clicking them and make your own wall to draw.
Also here's another prototype script I made before, try and see the result!
All codes are in public domain, written by ysugano from Tokyo F.A.T.