Ever wanted to connect your Legos and Tinkertoys together? Now you can — and much more. Announcing the Free Universal Construction Kit: a set of adapters for complete interoperability between 10 popular construction toys.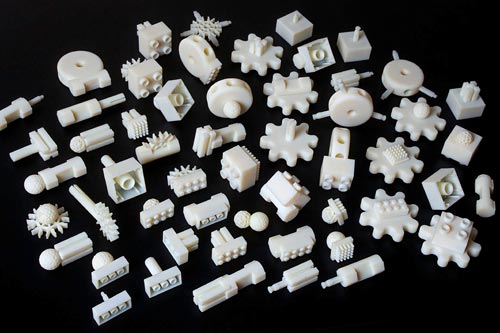 Fig. 1. The Free Universal Construction Kit.

Video by Riley Harmon for F.A.T. Lab + Sy-Lab.
F.A.T. Lab and Sy-Lab are pleased to present the Free Universal Construction Kit: a matrix of nearly 80 adapter bricks that enable complete interoperability between ten* popular children's construction toys. By allowing any piece to join to any other, the Kit encourages totally new forms of intercourse between otherwise closed systems—enabling radically hybrid constructive play, the creation of previously impossible designs, and ultimately, more creative opportunities for kids. As with other grassroots interoperability remedies, the Free Universal Construction Kit implements proprietary protocols in order to provide a public service unmet—or unmeetable—by corporate interests.
The Free Universal Construction Kit offers adapters between Lego, Duplo, Fischertechnik, Gears! Gears! Gears!, K'Nex, Krinkles (Bristle Blocks), Lincoln Logs, Tinkertoys, Zome, and Zoob. Our adapters can be downloaded from Thingiverse.com and other sharing sites as a set of 3D models in .STL format, suitable for reproduction by personal manufacturing devices like the Makerbot (an inexpensive, open-source 3D printer).
---
Our kids are already doing it! And when we were growing up, ourselves, we did it too—or we tried to, anyway. Connecting our toys together. Because: what if we want to make a construction which is half-Tinkertoys, half-K'Nex? Why shouldn't we be able to? We dreamed about this possibility years ago, when we were small, and we knew then, as we know now, that we'd need some adapters to help. The advent of low-cost 3D printing has made such adapters possible, and with it, a vast new set of combinatorial possibilities for children's creative construction toys.
Opening doors to new creative worlds is one major reason we created the Free Universal Construction Kit. Another is that we believe expertise shouldn't be disposable — and that childrens' hard-won creative fluency with their toys shouldn't become obsolete each Christmas. By allowing different toy systems to work together, the Free Universal Construction Kit makes possible new forms of "forward compatibility", extending the value of these systems across the life of a child. Thus, with the Kit's adapters, playsets like Krinkles (often enjoyed by toddlers) can still retain their use-value for older children using Lego, and for even older tweens using Zome.
The Kit offers a "best of all worlds" approach to play and learning that combines the advantages of each toy system. We selected construction sets for inclusion based on their significant level of market penetration, as well as for the diversity of features they brought to the Kit's collection. Some of the supported construction systems, for example, offer great mechanical strength, or the ability to build at large scales; others offer the means to design kinetic movements; and still others permit the creation of a wide range of crystallographic geometries and symmetries. Using these classic toys as a foundation, the Free Universal Construction Kit offers a "meta-mashup system" ideally provisioned for the creation of transgressive architecture and chimeric readymades.
Finally, in producing the Free Universal Construction Kit, we hope to demonstrate a model of reverse engineering as a civic activity: a creative process in which anyone can develop the necessary pieces to bridge the limitations presented by mass-produced commercial artifacts. We hope that the Kit will not only prompt people to create new designs, but more importantly, to reflect on our relationship with material mass-culture—and the rapidly-evolving ways in which we can better adapt it to our imaginations.
---
The Free Universal Construction Kit 3D models are freely available in .STL format from three locations:
Individual adapters from the Free Universal Construction Kit may be downloaded from Thingiverse.com — the world's foremost website dedicated to the free sharing and remixing of user-created digital design files.
The complete Free Universal Construction Kit can also be downloaded in its entirety*, as a 29MB .zip archive from the F.A.T. Lab web site, here. Note: all units are in inches.
We expect the Kit to be available shortly from The Pirate Bay, as a torrent in TPB's new "physibles" (physical downloadables) channel.
In addition to the Kit itself, we also offer for download this attractive B1 poster (4.5MB PDF, in two versions: gray background / white background).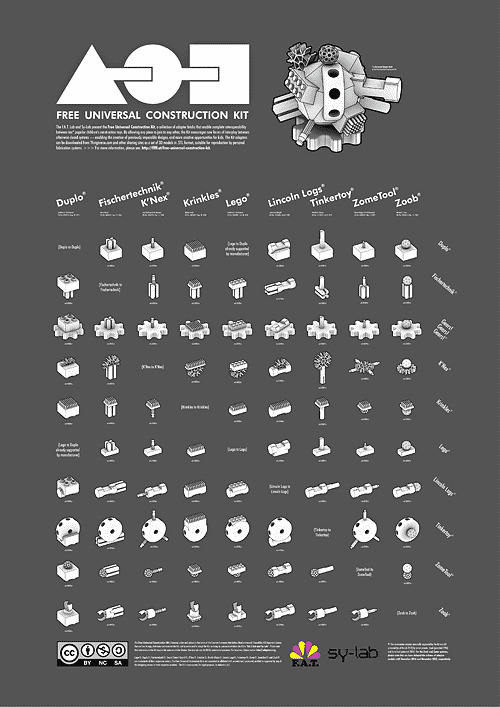 Figure 2. The Free Universal Construction Kit adapter matrix. (PDFs: Gray, White)
We (F.A.T. Lab and Sy-Lab) neither sell nor distribute physical copies of the Free Universal Construction Kit. Please do not ask us to do so. Individuals seeking their own physical copies of the Kit, in whole or in part, are encouraged to download our files and reproduce them with open-hardware desktop 3D printers like the Makerbot, RepRap, Ultimaker, or Printrbot. Alternatively, copies for private use may be available from a personal fabrication service bureau; for awesome service, international/anywhere shipping and quick turnaround, we highly recommend Ponoko.com for personalized 3D printing in a wide variety of materials. Shapeways and QuickParts are good, too. You may also find a 3D printer in the architecture, industrial design, and/or mechanical engineering departments of your local university.
Please note that our license for the Free Universal Construction Kit prohibits commercial use of these designs in mass production; note, however that we encourage individuals to contract with fabrication service bureaus for the creation of personal copies. For more information, see our license and disclaimers, below.
---
The Free Universal Construction Kit comprises nearly 80 two-way adapters. These allow each of the different construction toys (Lego, Tinkertoy, Fischertechnik etc.) to interface with any of the other supported systems. Prior to modeling, the dimensions of the various toy connectors were reverse-engineered with an optical comparator fitted with a digital read-out accurate to less than one ten-thousandth of an inch (0.0001in., or 2.54 microns).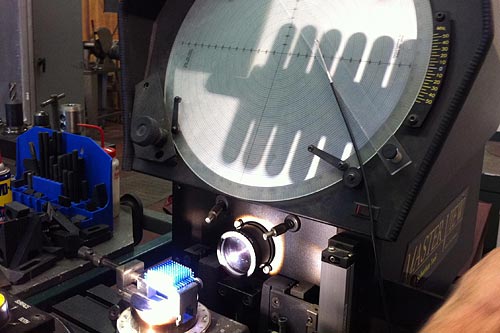 Figure 3. A Bristle Block being measured in the optical comparator.
The resulting precision ensures that the Free Universal Construction Kit "actually works", enabling tight snap-fits between custom and commercial components.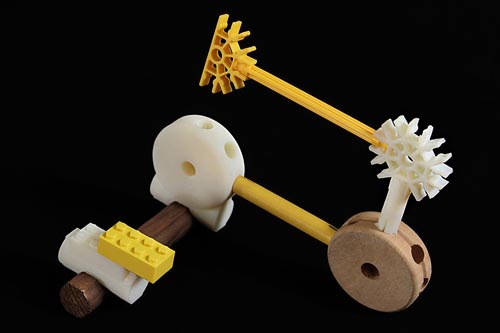 Figure 4. The Kit in use, connecting four different systems together.
Below is a partial gallery of assorted Kit adapters, respectively compatible with (clockwise from top left): Lego, Zoob, Tinkertoys, and Gears! Gears! Gears!. Click on the images for higher-resolution photographs:
Figs. 5-8. Select adapters from the Free Universal Construction Kit.
In addition to its many one-to-one adapters, the Free Universal Construction Kit also includes a special fist-sized Universal Adapter Brick which provides connectivity between all of the supported construction systems:

Fig. 9. The Universal Adapter Brick.
Producing physical prints from our provided 3D models prompts certain fabrication considerations. According to Wikipedia, the precision of Lego pieces is less than 10 microns. As of early 2012, however, standard Makerbot printers have an XY resolution of 100 microns (0.1mm) and a default layer thickness of 360 microns (0.36mm). We thus caution that fabrication of the Free Universal Construction Kit with current (2012-era) solutions for DIY 3D printing, such as the Makerbot, Printrbot or RepRap, may lack the precision required for reliable or satisfactory coupling with standard commercial pieces. A great deal depends on how well-tuned the printer is; thus, your mileage may vary. In any case, we expect this situation will improve gradually, but inexorably, in tandem with improvements to these vibrantly evolving fabrication platforms. The artist's proof shown here was created in a UV-cured white resin using a commercial-grade Objet ("polyjet") 3D printer, which has a horizontal resolution of 42 microns, and a layer thickness of 16 microns. Ponoko.com and other private fabrication services offer printing from Objet machines and other high-resolution devices.
---
Consider the frustrating experience of purchasing a new computer (a Mac, say) and discovering that it will not play your aunt's Windows Media video of your little cousins. Likewise, imagine your aunt's corresponding annoyance when she finds that her PC will not play the Apple Quicktime video you sent her of your cats. This humiliating little episode isn't an accident; it's just a skirmish in a never-ending battle between giant commercial entities, played out, thousands of times every day, in exactly such micro-punishments to customers like you. If you're well-informed, you may happen to know about VLC — a free, open-source video player, developed by independent hackers as a grassroots remedy for exactly this problem. Until the advent of ubiquitous 3D printing, software remedies like VLC weren't readily available for hardware products, like toys. That's changing.
Today's manufacturers have little or no intrinsic motivation to make their products compatible with anyone else's. Indeed—despite obvious benefits to users everywhere—the implementation of cross-brand interoperability can be nearly impossible, given the tangled restrictions of patents, design rights, and trademarks involved in doing so. So we stepped up. The Free Universal Construction Kit is the VLC of children's playsets.
As we can see from the example above, interoperability is a question of power and market dominance. Most market leaders regard interoperability as an anti-competitive nuisance, a regulatory check on their ambition, or a concession to the whining of lesser players. Quite simply, interoperability is the request of the disenfranchised. And which end-user, in so many ways, is less enfranchised than a preliterate child?
The simple fact is that no toy company would ever make the Free Universal Construction Kit. Instead, each construction toy wants (and indeed, pretends) to be your only playset. Within this worldview, the other manufacturers' construction sets are just so many elephants in the room, competing for your attention on the shelves of Toys-R-Us. No longer. The Free Universal Construction Kit presents what no manufacturer could: a remedy providing extensible, post-facto syntactic interoperability for construction toys. Let the fun begin!
Some may express concern that the Free Universal Construction Kit infringes such corporate prerogatives as copyright, design right, trade dress, trademarks or patents of the supported toy systems. We encourage those eager to enforce these rights to please think of the children (or perhaps the Streisand effect) — and we assert that the home printing of the Free Universal Construction Kit constitutes protected fair use. Simon Bradshaw et al., writing in "The Intellectual Property Implications of Low-Cost 3D Printing", conclude that the public is legally allowed to make 3D prints that mate with proprietary parts, especially in cases (the "Must Fit Exception") where a piece's shape "is determined by the need to connect to or fit into or around another product":
"Even where a registered design is copied via a 3D printer this would not be an infringement if it were done 'privately and for purposes which are not commercial'. Both criteria must be met; it is insufficient that copying is not done for profit. Purely personal use of a 3D printer to make items will thus not infringe a registered design."
*In fact, the Free Universal Construction Kit deliberately avoids patent infringement. Part of our strategy for doing so is our choice to support older ("classic") playsets: of the ten toy systems supported by the Kit, eight are no longer protected by active (20-year) patents. To take a few examples: Lego was patented in 1958; Lincoln Logs, in 1920; and Tinkertoys, in 1932. There are, however, two instances in which toy systems nominally supported by the Kit are still protected (as of this writing) by active patents: Zoob (patented 1996) and ZomeTool (patented 2002). For the Zoob and Zome systems, please note that we have delayed the release of pertinent adapter models until December 2016 and November 2022, respectively.
The Free Universal Construction Kit is simply one "toy" illustration of a coming grassroots revolution, in which everyday people can—with desktop tools—overcome arbitrary restrictions in mass-manufactured physical culture. The burgeoning possibility of freely shared downloadable adapters has significant implications for industries where the attempt to create "technological lock-in" is a common business practice. For more on this subject, and the legal horizons of reproducing commercial products with home fabrication systems, please see:
In addition to the writers above, we tip our hats to Thingiverse user Zydac, whose related project (a Duplo-to-Brio track adapter) led us to these legal writings; to Andrew Plumb (Clothbot) who has probed the legal and practical implications of Lego-compatible bricks for some time; and to Daan van den Berg, who has explored 3D-printed remixes of branded forms as a mode of critical artistic practice.
---
The Free Universal Construction Kit and its associated media are licensed under and subject to the terms of the Creative Commons Attribution-NonCommercial-ShareAlike 3.0 Unported License (http://creativecommons.org/licenses/by-nc-sa/3.0/legalcode). The official URL for the Free Universal Construction Kit is https://fffff.at/free-universal-construction-kit. You are free to copy, distribute and transmit the Kit, and to remix and/or adapt the Kit; in doing so, you must attribute the Kit to "F.A.T. Lab and Sy-Lab", and include a link to the project using the URL above. We especially welcome extensions to the Kit which provide compatibility with as-yet-unsupported play systems. Please note that extensions to the Kit require the same or similar license. You may not use the Kit in commercial mass production; however, we permit individuals to contract with fabrication service bureaus (e.g. Ponoko, Shapeways, etc.) for personal copies.
Lego®, Duplo®, Fischertechnik®, Gears! Gears! Gears!®, K'Nex®, Krinkles®, Bristle Blocks®, Lincoln Logs®, Tinkertoys®, Zome®, ZomeTool® and Zoob® are trademarks of their respective owners. The Free Universal Construction Kit is not associated or affiliated with, or endorsed, sponsored, certified or approved by, any of the foregoing owners or their respective products.
We are not a commercial company; we are artists, hackers and activists. The Kit is not a product; it is a provocation. F.A.T. Lab and Sy-Lab, in cooperation with Adapterz LLC, (1) perform solely the service of publishing the Free Universal Construction Kit, (2) do not participate in any production, public manufacture or sale of the items displayed here, and (3) offer no opinion, warranty or representation as to the safety, quality or functionality of the Kit. The F.A.T. Lab, Sy-Lab and Adapterz LLC therefore offer no warranty of any kind, express or implied.
Please cite the Free Universal Construction Kit, and/or this article, as follows:
Free Art and Technology [F.A.T.] Lab and Sy-Lab. "The Free Universal Construction Kit." Fffff.at, 20 March 2012. <https://fffff.at/free-universal-construction-kit>.

WARNING: CHOKING HAZARD!
Small parts. Not for children under 3 years.
---
For press or other inquiries about the Free Universal Construction Kit, please contact info@adapterz.org. The Kit was conceived and developed by the F.A.T. (Free Art and Technology) Lab in collaboration with Sy-Lab, and is represented, for legal purposes, by Adapterz, LLC. The Kit's "advertisement" video was created by Riley Harmon.
The creators express gratitude to: our families; our lawyers; the children appearing in our demonstration video, and their families; Jean Aw, Eric Brockmeyer, David Familian, Andy Flowers, Michael Joaquin Grey, Mark Gross, Riley Harmon, Marcie and Lawrence Hayhurst, Allie Oswell, Eric Paulos, Bre Pettis, Kent Sheely, Michael Weinberg, and the STUDIO for Creative Inquiry. The Kit files are sportingly hosted by Thingiverse.com.
Toys, kits, constructions sets, construction toys, construction systems, Lego, Duplo, Fischertechnik, Gears! Gears! Gears!, K'Nex, Krinkles, Bristle Blocks, Lincoln Logs, Tinkertoys, Zome, ZomeTool, Zoob, Constructivist learning, play, connectors, adaptors, adapter piece, adapter brick, adapters, universal translator, gender changer, modularity, interoperability, interoperability remedy, compatibility layer, technological lock-in, post-facto plug-and-play syntactic interoperability, shim, computer aided design, 3D models, STL files, physibles, rapid prototyping, 3D printing, Makerbot, RepRap, Printrbot, Thingiverse, Ponoko, F.A.T. Lab, Sy-Lab, fair use, remix, hybrid, mashup.
The commons and the public good are continually threatened by narrow interests seeking private gain. Please continue to support and protect the free, open, and non-proprietary exchange and development of ideas and information online.