Lady fi5e hooked me up with this early b-day present last night. The Nokia N810 is an internet tablet device that that runs exclusively in Linux. Besides Mozilla based email and internet (which come installed by default) it's been really easy to get things like ssh, mPlayer, Tor, Add Block, and Skype up and running (really good link on that here). Looking forward to messing around with this thing and cranking my nerd meter up a couple of clicks.
STEP ONE: Figure out how to navigate from one of the following projects [ (1) (2) (3) ] to your website using only a single button mouse.
Suggestions:
1. From Guthrie's project; scroll to the bottom, click "home" then go to "my links" which takes you to his del.icio.us. If you've saved one of the same links he has up, you can easily navigate to your own delicious (via the "saved by X other people" link). And from there you can go anywhere you want, provided you've saved the link in advance.
2. From Jessica Ciocci's Page; scroll to the bottom, click "Ancient & Accurate" then find the link that says "http://www.houstonraves.com/art.html". This will take you to a 404 page with a Google search field. By highlighting and dragging the other text on the page, you can essentially type whatever you want into Google. Every letter of the alphabet is represented on there, barring J, Q and Z, but you can prolly get by without them anyway.
STEP TWO:
Avoid this lady:


STEP THREE:
Make sure you got your BLING on

project page up HERE.
"Wow, that's really unfortunate. I remember when he did this before. It's not good for anybody, especially our country." (NY Times).
~Hilary Clinton on Ralph Nader
"I will receive no money from commercial interests or political action groups." (Meet The Press).
~Ralph Nader
All I'm saying is Nader is back and I'm so excited that I made a T-Shirt. His meet the press interview gave me chills, view it here.
(Let the negative comments begin.)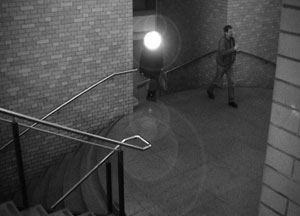 Saw this on boingboing and made me think it might be a nice FAT/GRL project kind of in the vein of POV Cam – tools for graffiti writers/activists to stay anonymous in the city. This one uses a super bright IR LED array to overwhelm the CCD of the camera. Looks super dorky but the same principle could be applied to under the peak of a baseball cap or through the front of the mesh.

Michael Naimark takes the laser approach, describing in his paper different ways to setup lasers to target a camera. I especially like the idea of cheap laser pointers on mini camera tripods to fix the laser on the target and then just leave it there until the battery runs out. Could also be combined with the soon to be released GRLv powerthief as a way to have it everlasting!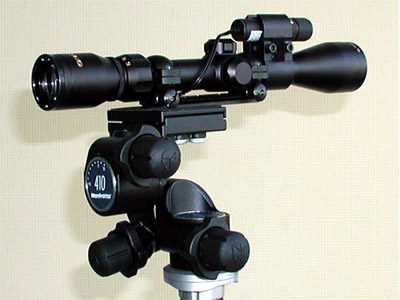 For embedded systems Infra Red Lasers might be a dope solution. The laser would not be visible to the human eye so it would make finding the source quite difficult – yet it would have the same effect on the camera. They can be made quite easily – it is just a matter of removing the IR blocking filter from the laser pointer and replacing it with some Kodak Wratten 87C (or developed film). Anyway thought I would get some ideas going. Lets make some 2008 era, James Bond worthy tools!