Upgrade? Downgrade? How about 5th Grade? Rogue F.A.T. Lab intern, Maddy Varner, offers this nostalgic OSX Yosemite patch to restore your system font to the classic Comic Sans. Maddy writes:
i recently upgraded from mavericks to yosemite & needless to say i was SHOCKED by the new ui changes, specifically the shift away from Lucida Grande to Helvetica Neue. like most people, i am frightened and scared by change, especially from the interfaces i use daily. i am so opposed to change, i have used my extensive "1337 haxx0r" training from middle school to create a specially-flagged font set that will change your system font to that of the popular and beloved, "Comic Sans":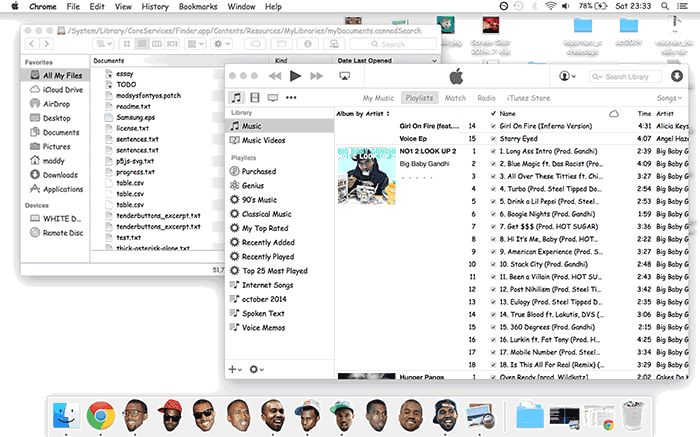 ~*~*~*~DIRECTIONS YO~*~*~*~*~
to install simply unzip yosemite_sans.zip & drop the contents in your /Library/Fonts folder. log out & back in for the changes to take effect. (sometimes after the first install the font on the login screen will look a lil weird, it's temporary & will go back to normal for subsequent logins.) to uninstall, just remove the fonts from the /Library/Fonts folder. no admin privileges should b necessary, & no system preferences r being changed.