We all know and love Mr. Kanye West and his blog. And while his CAPS LOCK rants are his best online trademark, it is difficult to read his rants. We here at F.A.T. Lab have take the time to clean up Kanye's blog and repair the damage done by his CAPS LOCK key.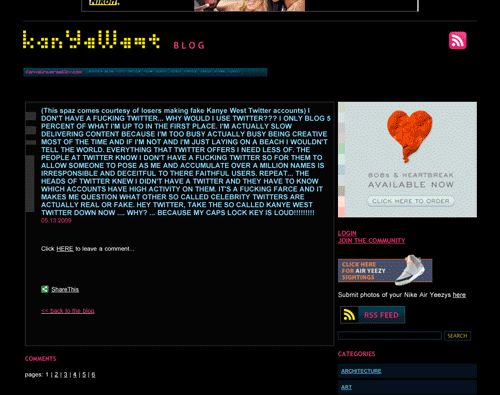 Go forth, and enjoy Kanye's rants about Twitter, South Park, and Bonnaroo without CAPS LOCK damage (or ads)!!!!!
by Greg Leuch & Evan Roth
download the code at github.com/gleuch/lowercase-kanye.