WE ALL KNOW THAT YEEZY RANTS ARE THE GREATEST, RIGHT????? NOW MAKE EVERY WEB PAGE A KAYNE RANT!!!!!!!!!!!!!
DRAG THE BUTTON ABOVE TO UR BOOKMARK BAR (OR RIGHT-CLICK AND 'BOOKMARK/FAVORITE')…….. THEN CLICK IT TO MAKE YOUR WEB PAGE YEEZY-APPROVED.
AN EXAMPLE FOR OUR FANS……..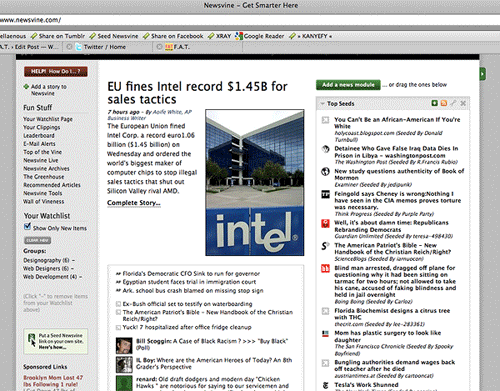 FOR WE CARE ABOUT THE SERIOUS KANYE FANS. WE ARE GIVING IT OUR ALL!!! DON'T YOU ALLL AGREEEE???????
CODE & EXAMPLE BY GREG : IMAGE BY EVAN
UPDATE 1 fixed for safari
UPDATE 2 version 2.0 – now with more punctuation!!!
UPDATE 3 get the source code at github.com/gleuch/KANYEFY