If you are interested to invite one or more members of F.A.T. to your exhibition / festival / event please consider following airport pickup guidelines which are required to put in place for all FAT members and associates.
1.  Welcome! Make sure the driver carries the biggest sign with correct names and F.A.T. colors in the arrival zone at the airport!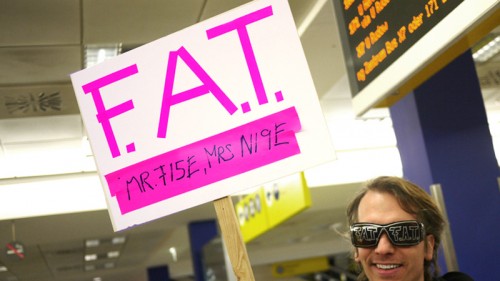 2.  Internet! It is absolutely necessary that FAT members have wifi Internet access at any time during their stay. The driver is requested to carry a 3G wifi router (example) with these settings: SSID: "FATnet" password: "fffffatnet". This device needs to be handed over to the FAT member on arrival at the hotel or event place.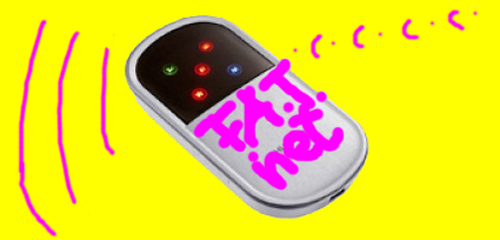 3. High-Visibility! Please make sure that the limousine is highly visible and equipped with the following needs.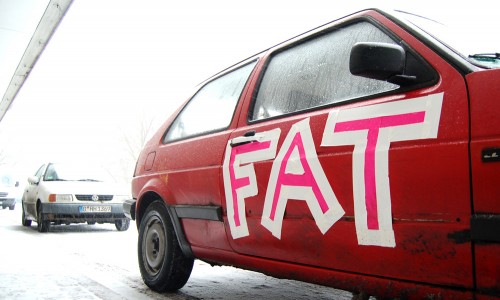 4. Champagne! (most important) but also a wide selection of soft drinks and beer is required to be provided by the mini bar.
5. Music & Video: The car stereo is accessible to the FAT member and can be loaded via  iPod/phone/USB-stick , minimum 14″ screen entertainment center including a selection of high quality movies, video clips, city information and art!
5. Games: A wide selection of console games is appreciated by many FAT members.
If you follow these guidelines you'll be rewarded with a maxiumum satisfied F.A.T. member on arrival at your event, ready for high end art performance! Disclaimer: For a successfully hosting James Powderly please consult the comprehensive www.wikipowdia.org documentation.
(All pictures taken during F.A.T. at Transmediale Berlin, February 2010)