I'm not a very good cook but I've been eating this omelet everyday for the last week and the shit is tasty. Here goes: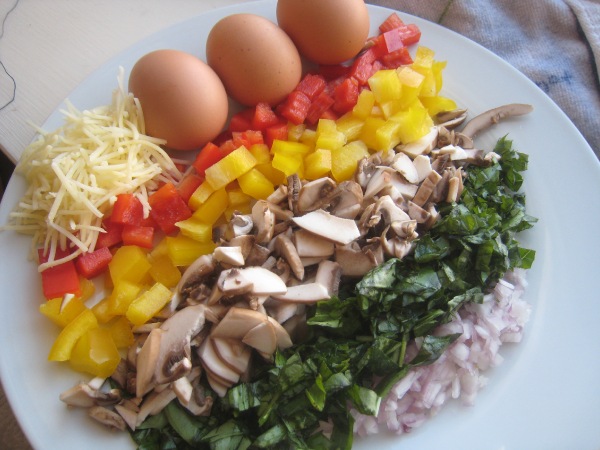 – beat 3 eggs, a dollop of olive oil and a splash of water in bowl.
– Oil up a pan and heat it on medium.
– Chop up the following:
Shallots
Fresh basil
Mushrooms
Yellow pepper
Red pepper
– Put it all in the pan
– Before folding dump in some fresh grated parmesan and a lot of pepper
– Fold and flip.
– Eat and get fffff@.