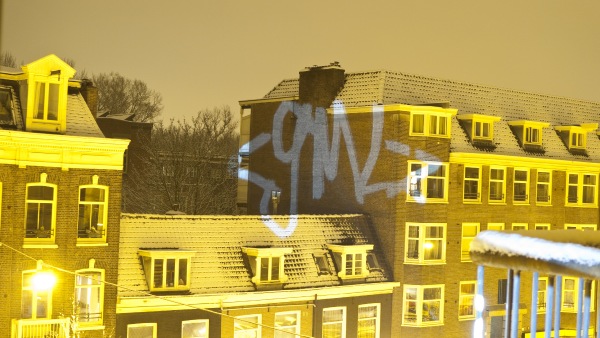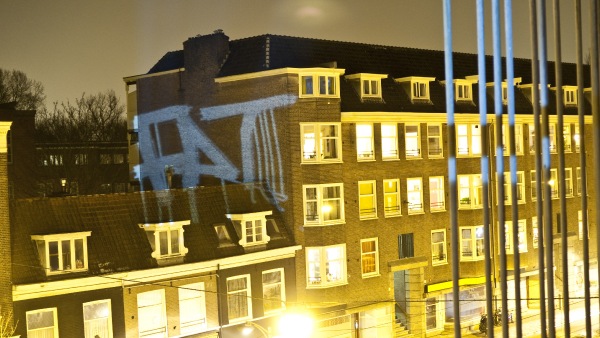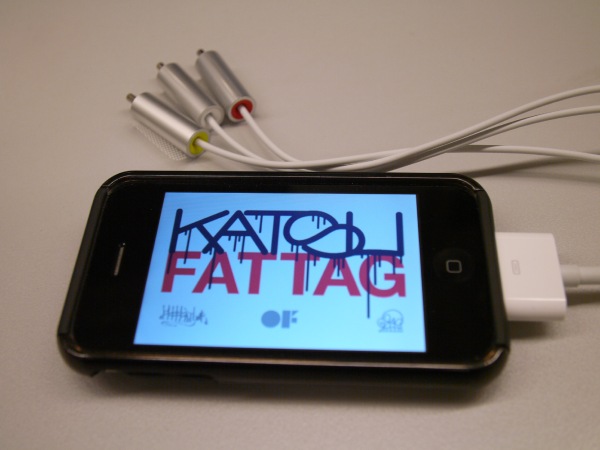 A custom version of Fat Tag Deluxe – Katsu Edition hacked for projection bombing goodness!
Grab the original app here.
First 10 comments get a custom Fat Tag Deluxe – Katsu Editon with projector output sent to them. [ ps it requires dropping a bit of cash on a fancy white apple cable for it to be any use ]. Drop your email and uuid in the comments and once I have all ten I'll send it over.
How To:
Using the awesome code posted here and by adding the Media Player Framework to your xcode project – all you need to do is add one file to your project ( UIApplication_TVOut.m ) and paste one line of code into the file that is managing your iPhone app:
So for us that was at this point in ofxiPhoneAppDelegate.mm ( from the OF iPhone 006 release ).

//Add this line to start outputting to TV / Projector
[[UIApplication sharedApplication] startTVOut];
Once you have done this your app will automatically output through the av cable to a projector or TV. You might see some weird artifacts on the iPhone screen but the output on the projector will be clear.
Here's hoping that Apple will make this framework public soon – as soon as it is it will be added to the official Fat Tag Deluxe (iTunes link) version.