How do I know which bathroom stall is super gross???????? Does this water fountain taste like pennies?? Will I get splashed if I stand at this bus stop? Which park bench has the best view? Which tree is the best for naps???
These are the questions that haunt F.A.T. Visiting Artist and punk-ass freshmore MLV, a.k.a. 1055. Borrowing the visual language of rating sites like Yelp, UrbanSpoon, or Charmin's charming SitOrSquat (and hosted here by her professor, F.A.T. Virtual Research Fellow Golan Levin), MLV has created a set of downloadable stencil patterns for indicating ratings on a five-star scale.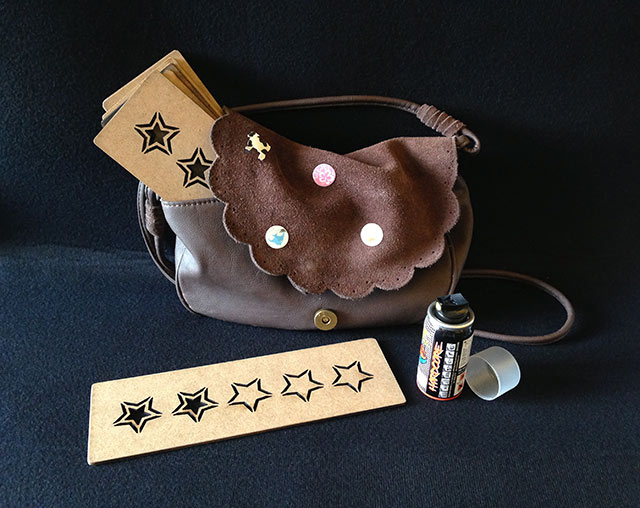 5-Star Graffiti joins F.A.T.'s suite of homebrew "infoviz graffiti" technologies for urban markup and locative information visualization, such as our Adjustable Pie Chart Stencil and the QR Stenciler and Hobo Codes. Taken together, these tools enable the high-speed annotation of urban surfaces with universally understood patterns for displaying quantitative information. 5-Star Graffiti is particularly well-suited for situated visualization — when the content of the markup is tightly coupled to the specific location at which it has been deployed. In this way, 5-Star Graffiti becomes a simple, portable tool for warning fellow citizens about danger and cluing them into good situations.
Inform the masses of your important opinions on toilets, crosswalks, maps, access ramps, staircases, railings, monuments, billboards, and everything else that needs rated! 5-Star Graffiti is available in laser-cutter ready PDF, EPS, and AI formats. (The ZIP also contains a single-cut modification with removable/replaceable stars!)
DOWNLOAD TODAY!! 5-STAR-GRAFFITI.zip (6.3MB)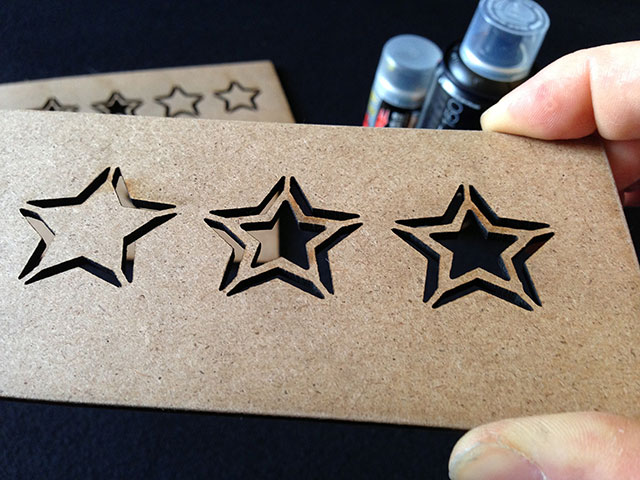 5-Star Graffiti is made possible with support from the Frank-Ratchye STUDIO for Creative Inquiry. thx!!!!!!