This is the first in a series of performances of People Using VR.
Users of DROP THE MIC:VR Edition unknowingly participated in People Using VR.
Recorded and Live Streamed on May 21, 2015.
The NYU ITP Winter Show is upon us and that calls for a new edition of ITPGO Cards!  The ITP Show opens Wednesday, December 17 from 5:00 to 9:00PM and Thursday, December 18 from 4:00 to 8:00PM.  If you're planning on visiting the show we highly recommend printing out a card playing along with us!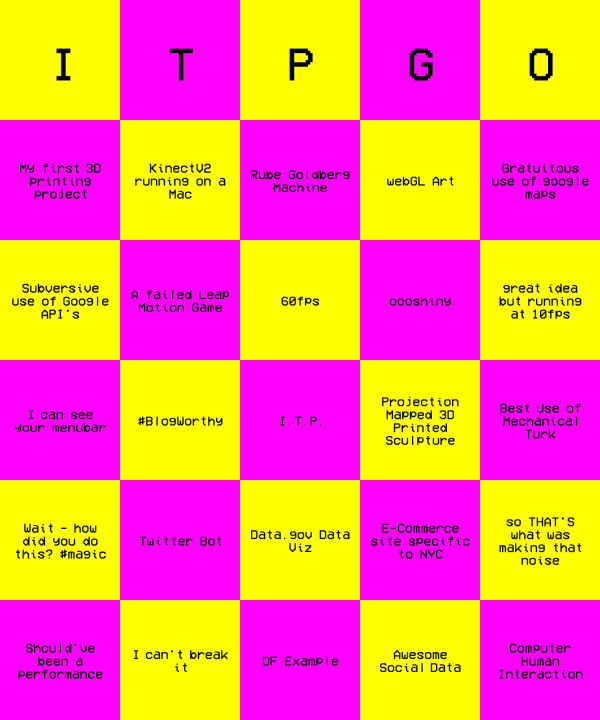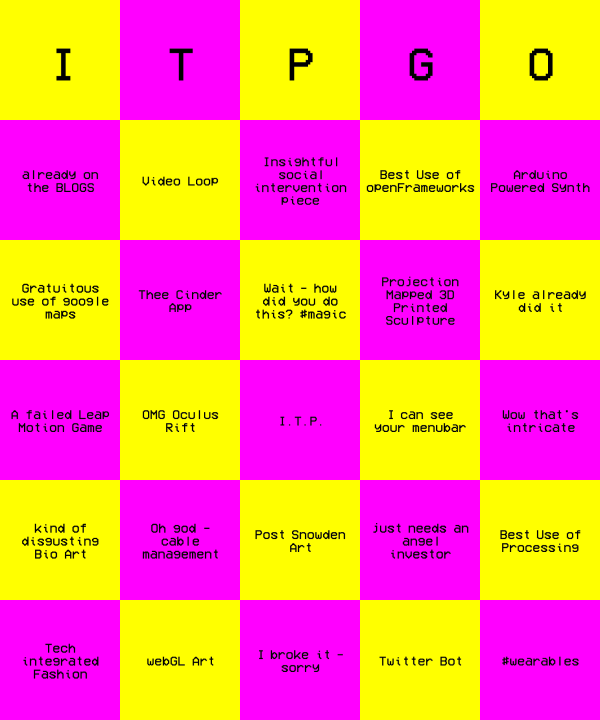 In all seriousness the students at ITP are amazing and produce some awesome pieces for their shows.  Please be respectful of them, their accomplishments, and their projects.
More cards can be found here.
Word list created by @kcimc, @laserpiliot, and @thedantheman
Cards Generated by a hastily written openFrameworks App
More information about the ITP show can be found here.