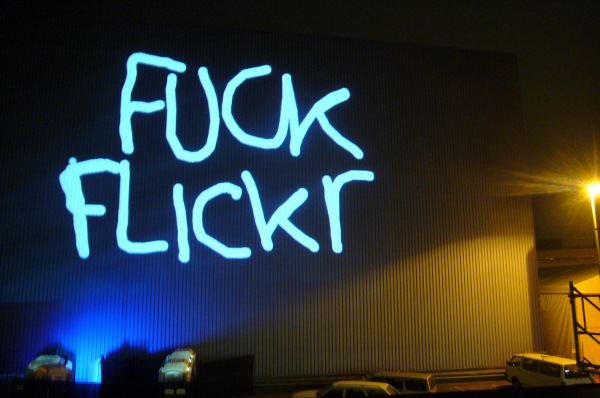 Shi Tao is serving a 10-year sentence in prison for writing articles calling for political reform in China. Yahoo helped put him there.
FuckFlickr is open-source image gallery software that won't narc you out. We created it as an alternative to hosting your photos on a certain Yahoo-owned photo sharing site.

Download FuckFlickr 2.0 (PHP, 268kb .zip)
Check out our install at fffff.at/fuckflickr. For the full feature list, installation instructions and development info click here.
A big shoutout to Greg Leuch for serious code contributions to 2.0 — big plans for the future, too, like video support and Hydra-style federation. Oh, and version 2.0 has support for themes — drop yours in the comments.
FREE SHI TAO (VIDEO)