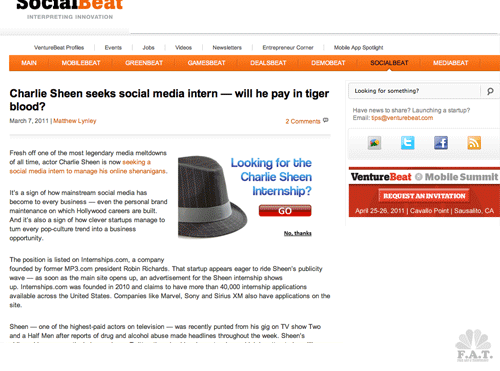 Sorry Charlie, but it is time to leave the Internet and go back to your porn family. Let this be the hangover cure for the #winning buzz from which everyone is still recovering.
Block Charlie Sheen and more from the Internet by downloading the plugin for Firefox or Chrome, and never again worry about seeing his name or face.
Code by Greg Leuch, adapted from Shaved Bieber
Browse the code on Github
License under MIT License
Props to Chris Menning for the assist!