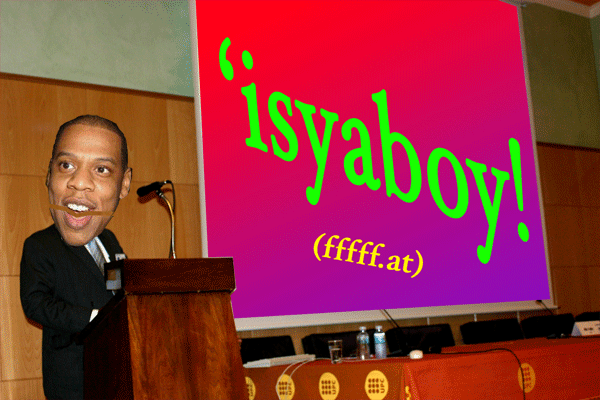 Brooklyn-based media moguls Shawn Carter and f@ bring you The Power Point Album. The latest in a long string of black album remixes, this one brought to you by the fffffull fffffat crew.
View below:
– YTMND version
– Slideshow version
Download:
Open Office Impress: ppt_album_odp.zip (5.8 mb)
Power Point: ppt_album_ppt.zip (8.1 mb)
All props and respect to the originators:
http://www.jamphat.com/rap/
Made in Linux using OpenOffice.
….'isyaboy!