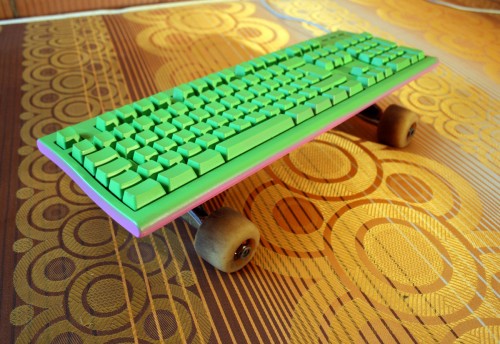 Internet artists, street artists and skateboarders use public architecture in ways, the creators didn't expect it to be used. In this sense Artzilla browser add-ons, skateboards and spray cans are the same.
The Skatekeyboard will be shown, among the work of some amazing artists and friends, at the BLK River Festival in Vienna next week. I'll be there, too – Also liebe Wiener – Kommts vorbei!
The Skatekeyboard is also part of my upcoming solo show…. to be announced very soon!