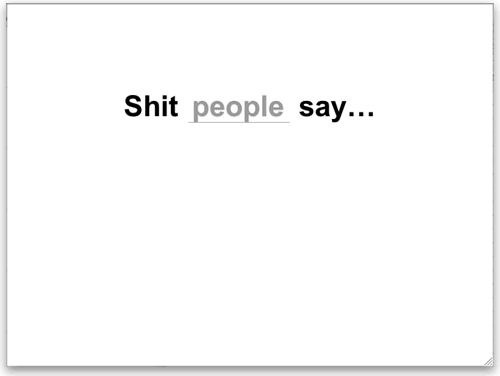 We know what the white girls say, and what flute players say, and even what black guys say to pregnant girls. But what don't you know who said what to whom? Has anyone said this shit?
A live search engine for all the shit people say. Over 700 videos at last count.
A collaboration with Lindsey Weber and Tanner Ringerud at BuzzFeed.
Speed Project: 8 hours