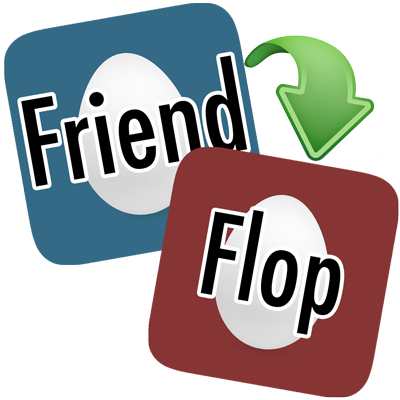 Find yourself skipping through tweets, friends saying exactly what you expect them to say, clicking on the same links from the same people?
Refresh your tired timelines by randomly swapping your friends' names and avatars!
FriendFlop is a browser extension for Chrome that scrambles the identities on your Twitter or Facebook timelines, dissolving your biases and reminding you that everyone is saying the same shit anyway. And let's face it, unique individual identities are so last year.

The source is available on GitHub.
FriendFlop is a collaboration between Kyle McDonald and Lauren McCarthy.