WPFolio is a free and open source WordPress theme for artists portfolios (see previous post). The latest version is now live on WordPress.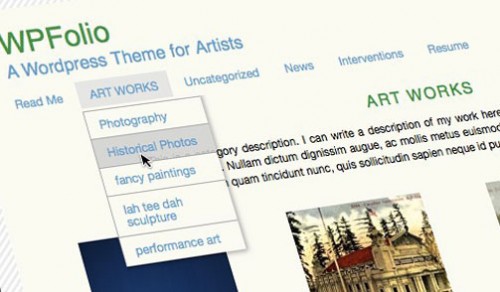 WPFolio is ready for your hacks. The latest version includes a sample child theme to keep your changes independent of the parent WPFolio code. If you want to change it further fork the project on github and we may use your changes in a future release.
We're working on a new improved version of WPFolio, and could use your help! WPFolio gives artists a free and open source tool to create their portfolios. With thousands of downloads, it's likely to be many artists first encounter with free and open source tools!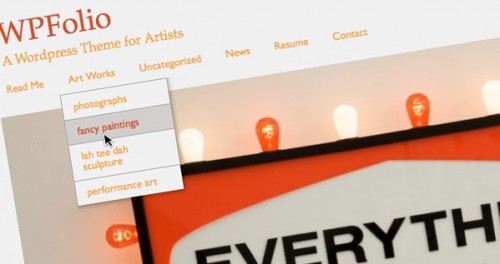 While the project started a couple years ago, WordPress has developed several features that make it easier to create this kind of site and WPFolio is keeping up. The 1.6 version includes:
custom menus w/ jQuery
custom backgrounds
better fonts
better styling and improvements on the code
a sample child theme so you can keep your tweaks separate from the core code
All this for the fabulous price of zero dollars!
1.6 is a beta release and there's some bugs and improvements we need to get done before we can submit it to WordPress. Some are super simple things like improving php code, updating deprecated tags, and enabling custom headers, so if you want to take 'em on, we'd appreciate it. You can fork WPFolio on GitHub and all the issues are listed on the GitHub issues page most with links leading to solutions. If you want to check out WPFolio more generally, see the WPFolio Owner's Manual. If you have any questions, get in touch!
Once WPFolio is in primo shape, we may update the FFFFFat theme….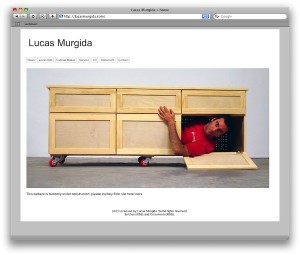 Introducing WPFolio is a free and open source WordPress theme designed by artists specifically for visual artists. Visual artists who have a range of experience with the web (from none, to lots) and want a website that
emphasizes your images
is easy to update and maintain
has a look you can customize without modifying code
uses the latest web standards
is easy for users to navigate
It's free and open source, and licensed under the GPL. It features Theme Options so you can easily FF00FF it out and make it pink and yellow if you want to.
Visit the WPFolio site
Check it out at the WPFolio site. And for best results, be sure to follow all the instructions!
Update