Upgrade? Downgrade? How about 5th Grade? Rogue F.A.T. Lab intern, Maddy Varner, offers this nostalgic OSX Yosemite patch to restore your system font to the classic Comic Sans. Maddy writes:
i recently upgraded from mavericks to yosemite & needless to say i was SHOCKED by the new ui changes, specifically the shift away from Lucida Grande to Helvetica Neue. like most people, i am frightened and scared by change, especially from the interfaces i use daily. i am so opposed to change, i have used my extensive "1337 haxx0r" training from middle school to create a specially-flagged font set that will change your system font to that of the popular and beloved, "Comic Sans":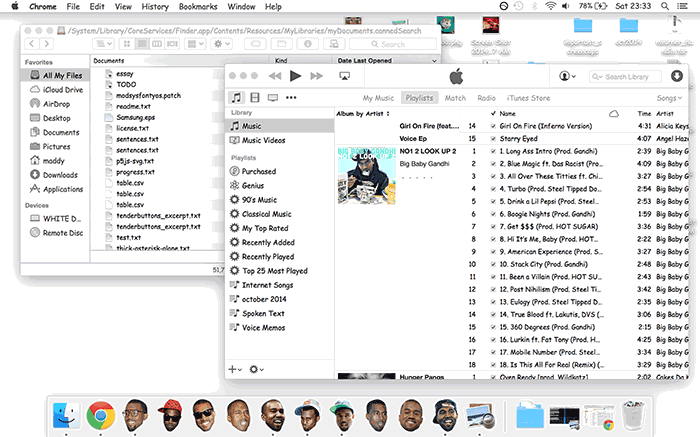 ~*~*~*~DIRECTIONS YO~*~*~*~*~
to install simply unzip yosemite_sans.zip & drop the contents in your /Library/Fonts folder. log out & back in for the changes to take effect. (sometimes after the first install the font on the login screen will look a lil weird, it's temporary & will go back to normal for subsequent logins.) to uninstall, just remove the fonts from the /Library/Fonts folder. no admin privileges should b necessary, & no system preferences r being changed.
"Skate the web" by Tobias Leingruber, 31.10.09 – 18.11.09, Berlin Betahaus, Prinzessinnenstr. 19.
as part of Upgrade Berlin Halloween Edition, 20:00h
Schmuse and Booze with FAT mixtapes and DJ Ballon Boy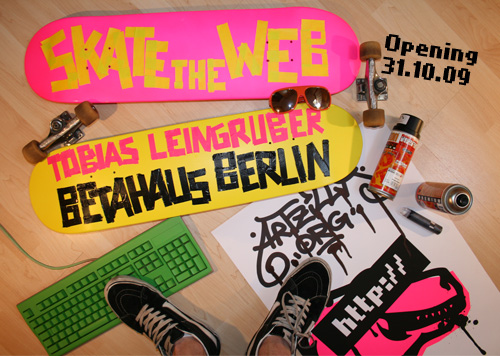 Artzilla.org is a collection of browser modifications which challenge online society and use online services to create art work. Internet artists, street artists and skateboarders use public architecture in ways, the creators didn't expect it to be used. Let's SKATE THE WEB!
Artzilla was presented at WORM Rotterdam and ROFL-Thing New York.