Fake URL Trolling is super easy but very effective!
Email/twitter/post a fake shocking story or breaking news to a friend/group.

Make up a nice long URL (WordPress title style) to prolong the shock moment.

The 404 will make the target wonder if the post was taken down or the link is just broken.

Examples: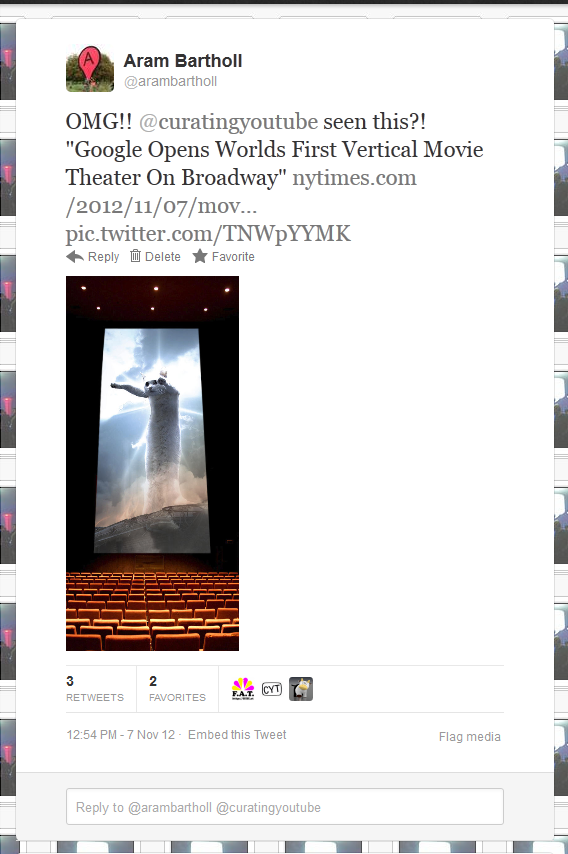 http://www.nytimes.com/2012/11/07/movies/google-opens-worlds-first-vertical-movie-theater-on-broadway
'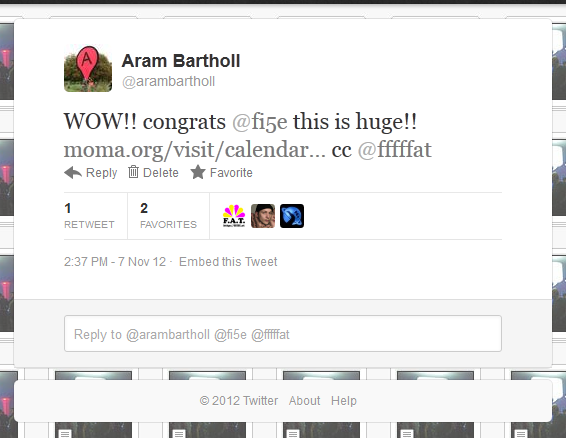 http://www.moma.org/visit/calendar/exhibitions/evan-roth-solo-show-oof/
'

http://techcrunch.com/buzzfeed-sold-to-microsoft
'
Now go out there and troll your friends!! :))
The most retweeted fake URL tweet will win a collection of all currrent DVD Dead Drop volumes (4), signed!!
Fake URL Trolling
by Aram Bartholl
2012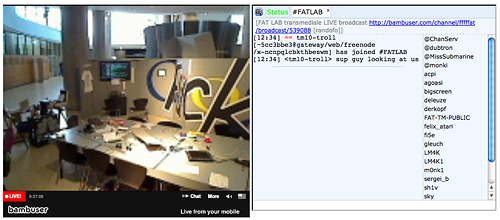 One of the biggest ways we communicate with other fellows at F.A.T. is through IRC chat. And while some of our fellows could not make it to Berlin for transmediale.10, we set up two large screen panels with our IRC chat room visible to gallery members. But this is not fair for our fellows, since there is no way to communicate with the people watching them in IRC. So we attached a webcam to one of the computers. The results have allowed our absent fellows to troll visitors from afar, with humorous results.
Now you too can check out the action: See the cam and the chatroom!