J3DILLA will be presented at Flossie 2013: women and software libre, this week in London.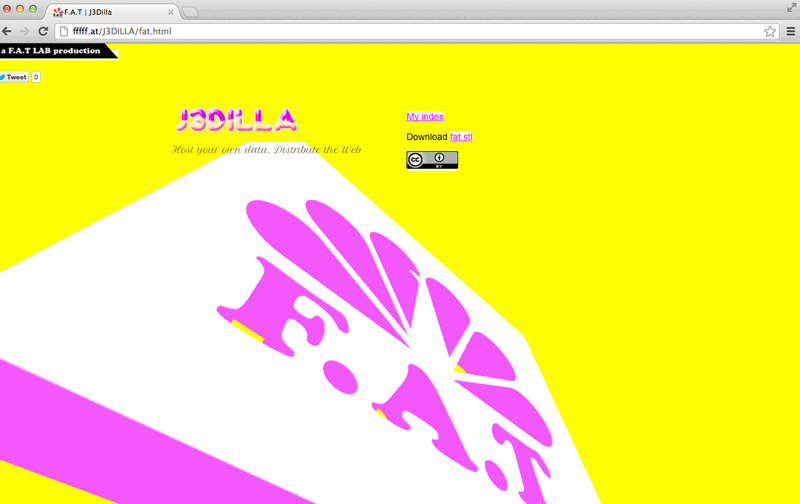 Flossie 2013 brings together FLOSS women developers, entrepreneurs, researchers and policy-makers, digital artists and social innovators for an exciting mix of talks, spontaneous discussions and open workshops. Flossie 2013 brings the benefits of open thinking to artist and entrepreneurs and the insights of diverse innovators to FLOSS development.
Check J3DILLA demo at http://fffff.at/J3DILLA/
In times of sudden, harsh and never-ending changes to ToS – with which we do not always agree at all (since da man usually don't even ask) – it is always a good idea to host our own data.
J3DILLA is a shell script that makes super easy and painless to generate a list of your .stl files and create pages for display each of them – so you can share them on your own terms.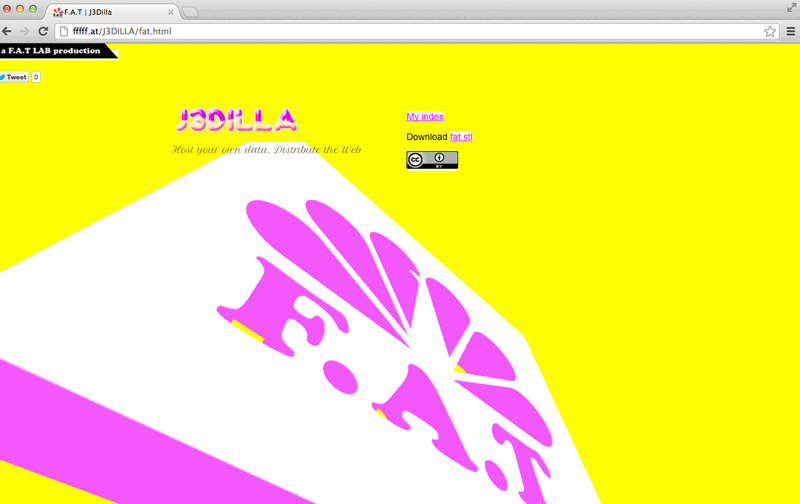 * Download ZIP package (3.16MB)
* git it
Installation:
1. unzip and download the "J3DILLA" directory to your server
2. Drop your .stl models into yourdomain/J3DILLA/myModels
3. Visit yourdomain/J3DILLA/runJ3Dilla.php once
4. Go back to yourdomain/J3DILLA/index.html