with Raquel Meyers (vj) & Bigup2dance (dj)
Google gives you "free" services in exchange of your private data. The data collected is exploited in many ways, mostly for target you with advertising and in the most extreme situations can be turned over spy agencies from governments with way too much computing-power and the wrong dose of paranoia. All your data are belong to U.S.
Obviously, serious business "intelligence services" know that data can produce a lot of sociability; The Data Klubb – just like they do it (really)- is a party where you can exchange your pieces of data and personal information for a free beer. Just that.
The Data Klubb also teamed up with Science Friction, for the launch of "Anarchival: The end-to-end principle", an interpretation by Bitbureau of some of the material from the Piratbyrån's archive that follows the narrative of their previous book pwer.brocoli.kopimi.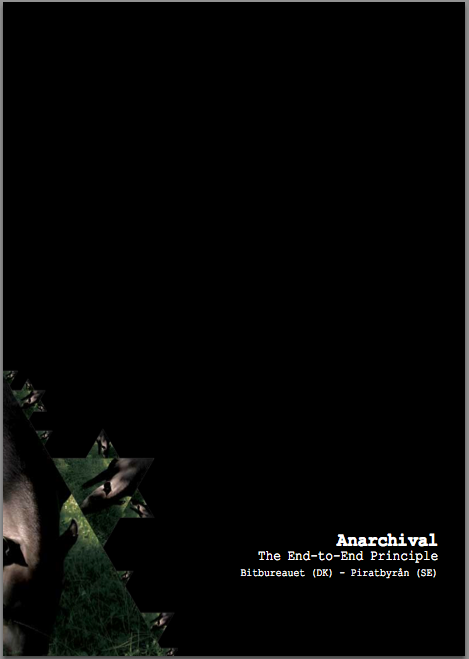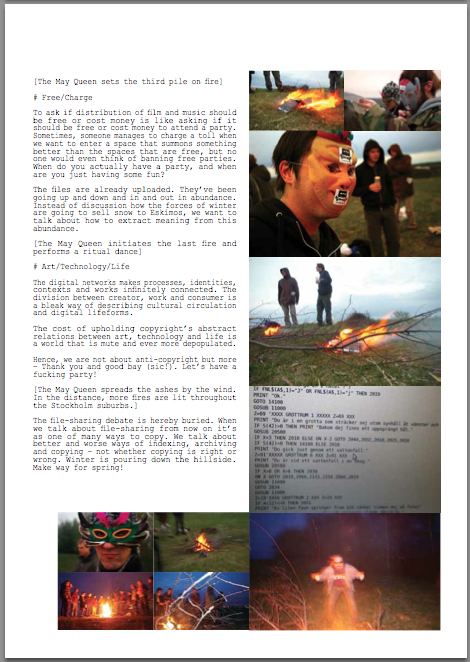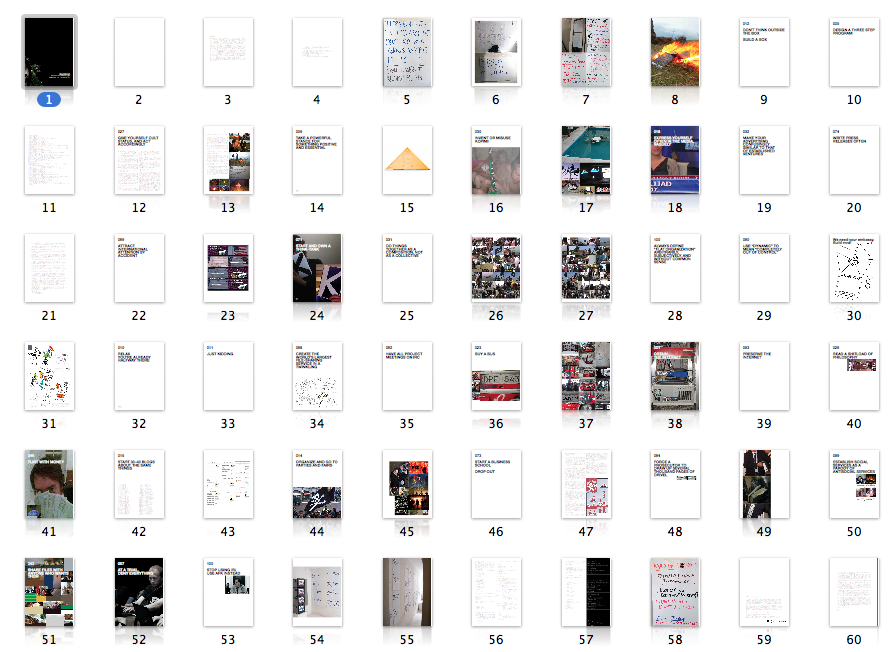 *Anarchival: The end-to-end principle is available AFK and in selected outlets not indexed by Google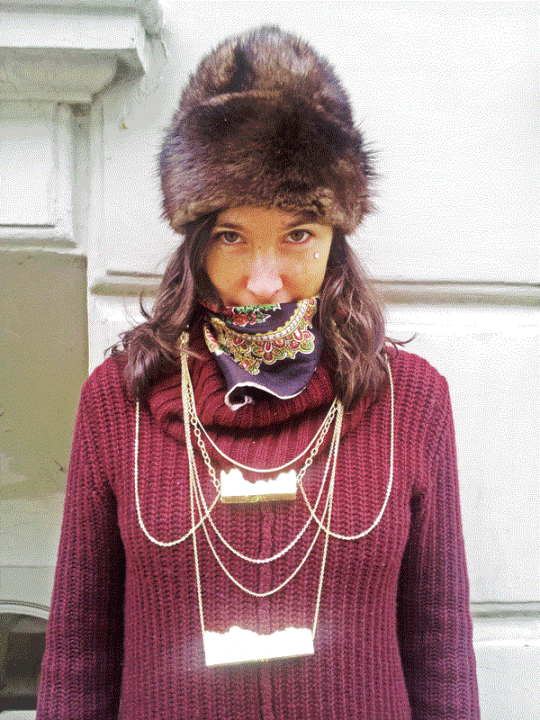 Brand new swag for precarious chicks!
Crash at  Science Friction in Copenhagen to get some bling on!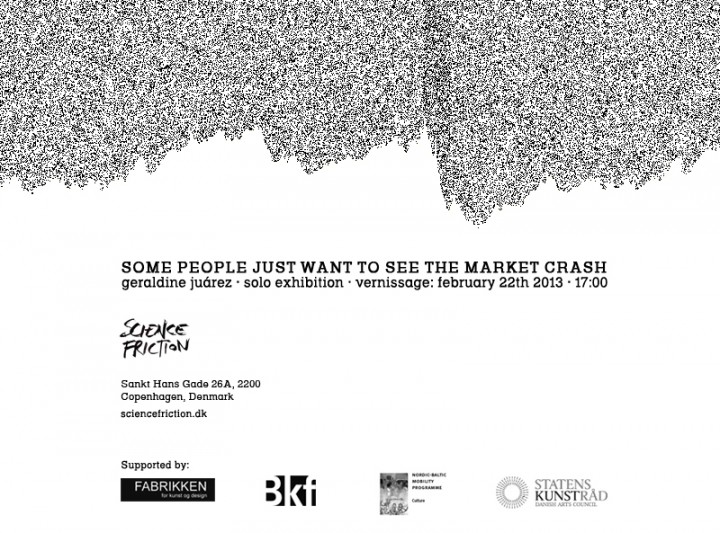 GERALDINE JUAREZ – SOME PEOPLE JUST WANT TO SEE THE MARKET CRASH
By Maria Gry Bregnbak, curator
When you think about it, it's funny how the highly complex mechanisms of the market are always represented by the simplest possible image: A horizon; a simple line separating the earth from the sky."

For her first solo show in Copenhagen, Geraldine Juarez is taking on the stock market. The well-known zigzag lines representing the movements on stock market indexes such as the NASDAQ, Dow Jones or the CAC40 are at the core of Geraldine Juarez' work for the current exhibition.

"When the stock market crashed in 2008, we were all talking about it even though no one really understood what they were talking about. In that way, the market is very esoteric."

The esoteric quality of the financial market renders it somewhat cultish with its weight on the world, its interpreters like high priests and its temples on Wall Street. Geraldine Juarez' works for the current exhibition play into the cult-like nature of the stock market by mirroring the fundamental value behind financial transactions and its symbols, i.e. gold. The gilded 3D prints of various stocks and equity prices become pieces of pop culture jewellery as does the elegant gold and mirror representation of the 2010 flash crash – the fastest stock market crash to date, where the market crashed in seconds only to recover its losses minutes later.