Greed powers our economy through restrictive licensing deals and claims of copyright. What enables this demand is the ability to control access or demand incentives as compensation for their work. The Internet, built without these restrictions, is being threatened to include protections for licensed and copyrighted content.
G.R.E.E.D. (Glom & Restrict Entities on Existing Domains) demonstrates how a web user's browsing experience and anonymity can be threatened through restrictions, take-downs, censorship, and monetary blackmail if such license and copyright restrictions are imposed on the Internet.
>> Try It Now <<
For Chrome, Firefox, and Safari
Part of the C.R.E.A.M. exhibition at Art Micro Patronage.
Online Artist Talk, April 24th @ 7pm EST, at Art Micro Patronage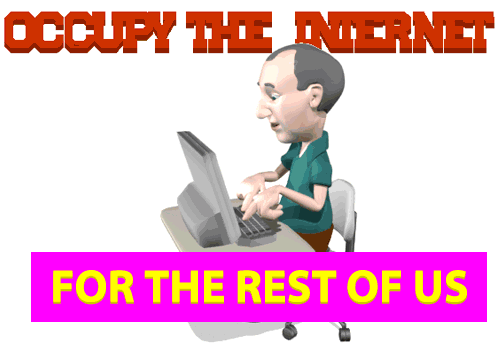 While webmasters are able to support the OccupyInter.net protest on their sites, the other 99%* of netizens out there also need a way to armchair participate. For those netizens like , we are offering browser extensions to take over a show your protest for sites across the web while being able to see the volume of other netizens also protesting your favorite sites.
Download the browser extension for your browser, tell your friends, and continue to support the Internet Occupation!
New features for Chrome and Firefox include the ability to right-click to see the number of protesters that have occupied the current page, as well as selection options to control the loudness of the protesting crowd!
Code by Greg Leuch and Theo Watson
Extensions code: github.com/gleuch/occupy-internet-extensions
Server code: github.com/gleuch/occupy-internet-server
Concept development by Theo, Jerry, Jamie, Greg, Evan and Aram.
License under MIT License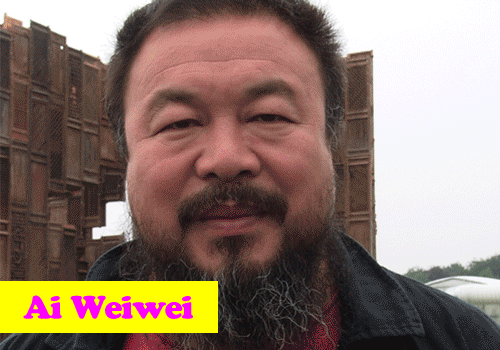 The notorious artist Ai Weiwei has been detained by Chinese authorities with very little known information about his status and wellbeing*. He has been was detained for 81 days, upsetting many in the art world for the treatment of an expressive artist in a country where outspoken expression is largely oppressed.
We, as artists and art viewers, should not let this happen. Protest the Chinese detention of Ai Weiwei. Boycott! Protest! Block Chinese sites until Ai Weiwei is released by preventing yourself from surfing into Chinese web territories.
Download the China Web Boycott extension for your browser and boycott Chinese websites whenever artists, like Ai Weiwei, are detained without explanation or justification. Be alerted when he is released, as well as when other artists are detained in China, and boycott Chinese web sites only when artists are being held in detention!
China Blocker concept and code by Greg Leuch (@gleuch).