KANYE RANTS FOR THE OFFLINE WORLD!!!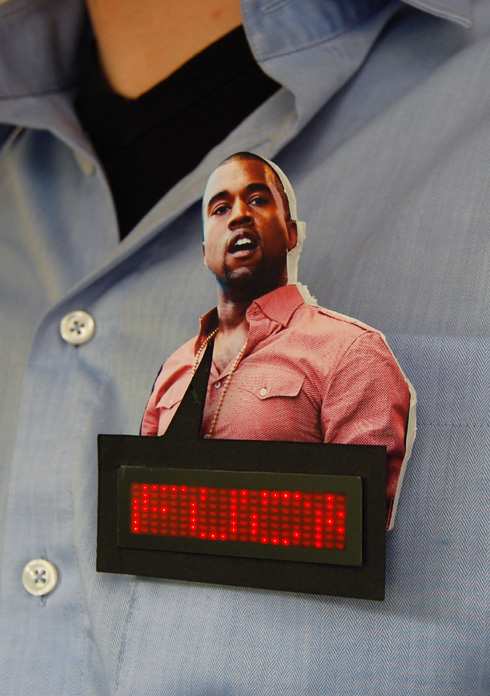 THE  CAPS LEDS RANTS – TWITTER BADGE IS A GSM-ARDUINO ENABLED HACKED LED BADGE WHICH CONNECTS TO THE KANYE RANT DETECTOR TWITTER FEED. TRUE FANS WEAR AND SHOW OFF THE LATEST KANYE RANT IN PUBLIC !!!!!!!!!!!
BTW, THE TYPICAL LED-BAR DISPLAY OFFERS CAPS ONLY! KANYE PROVEN TECHNOLOGY !!!!!!!!!!
We all know and love Mr. Kanye West and his blog. And while his CAPS LOCK rants are his best online trademark, it is difficult to read his rants. We here at F.A.T. Lab have take the time to clean up Kanye's blog and repair the damage done by his CAPS LOCK key.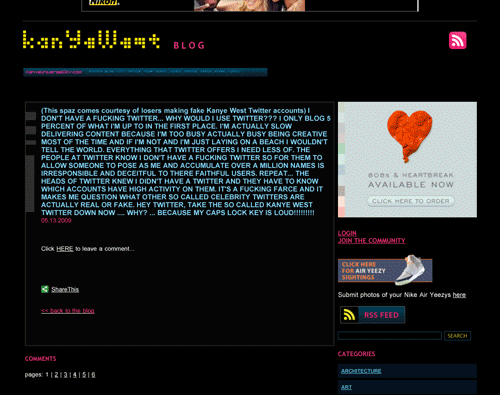 Go forth, and enjoy Kanye's rants about Twitter, South Park, and Bonnaroo without CAPS LOCK damage (or ads)!!!!!
by Greg Leuch & Evan Roth
download the code at github.com/gleuch/lowercase-kanye.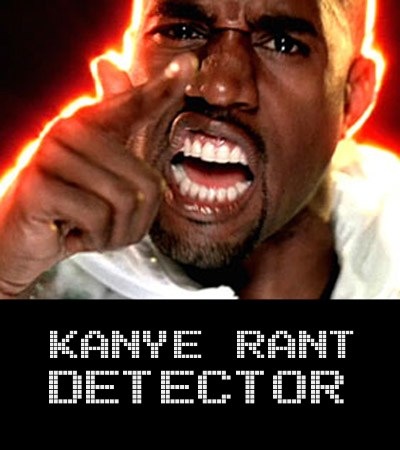 ADVANCED FAT LAB TECHNOLOGY DETECTS KANYE BLOG RANTS AND ALERTS TO TWITTER IN REAL-TIME.
STAY ALERT. STAY SAFE. SUBSCRIBE TO THE KANYE RANT DETECTION SYSTEM
→ SOURCE CODE (RUBY+MECHANIZE)
BY JAMIE WILKINSON & EVAN ROTH