or 'YOU GOTTA FIGHT FOR YOUR RIGHT TO PAAARTY (ANONYMOUSLY!!)
This is not a hoax! It really works! But you ll need some extra training for your neck muscles ;) Don't be worried about party pictures any more. Just keep your head tilted when ever a friend pulls a camera or you travel to the UK. You'll be safe! In case you are not an expert in software like Kyle's ofxFaceTracker you can also test this just with your phone or camera. Facial recognition is default nowadays (especially on all the Faceboogles….)!!
by Kyle McDonald & Aram Bartholl
Berlin 2012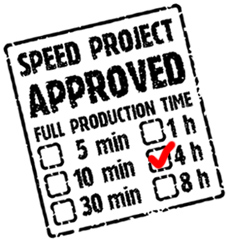 DISCLAIMER:  Don't do this at home …ähhh … at the city trains U-Bahn or S-Bahn. They check those quite often. The bus driver in the city might ask you for a ticket or yell at you but you can always try to just walk in. At Tegel nobody cares AT ALL …. enjoy the coffee places in Berlin! ( That's all what we have ;-)
See also James' UK bus hack!
Why let all of your ideas die with you? Current Copyright law prevents anyone from building upon your creativity for 70 years after your death. Live on in collaboration with others. Make an intellectual property donation. By donating your IP into the public domain you will "promote the progress of science and useful arts" (U.S. Constitution). Ensure that your creativity will live on after you are gone, make a donation today.
Video and sticker download at: http://ni9e.com/public_domain_donor.php