I thought I would celebrate my recent move from NYC to Hong Kong with a commemorative East meets West edition FFFFFat Stacks omelet. For scrambled eggs and ramen you will need 3 eggs, olive oil, vegetarian ramen (for all my non-meat eating heads), baby corn (broken into thirds) and baby mushrooms (baby veggies are always more fun then their grown up counter parts). Cook the babies in a frying pan with some olive oil. While those are simmering put half of the ramen package (make sure to include half the spices as well) into a bowl and pour on just enough hot water to make them soft. Once the vegetables are cooked put them off to the side, re-oil the pan, and pour in 3 eggs beaten with a spash of olive oil and water. Mix in the cooked veggies and ramen and get your scramble on.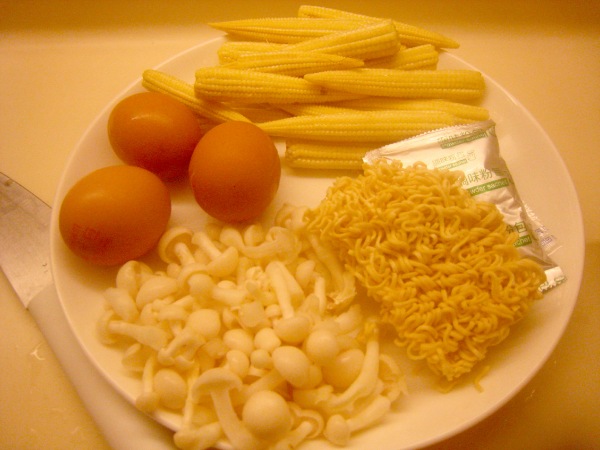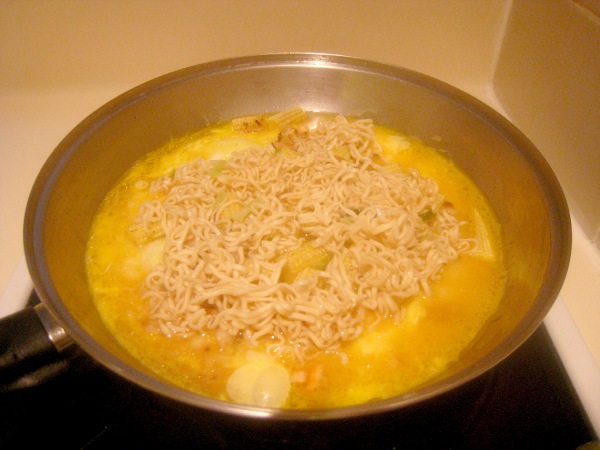 More photos here.
I'm not a very good cook but I've been eating this omelet everyday for the last week and the shit is tasty. Here goes: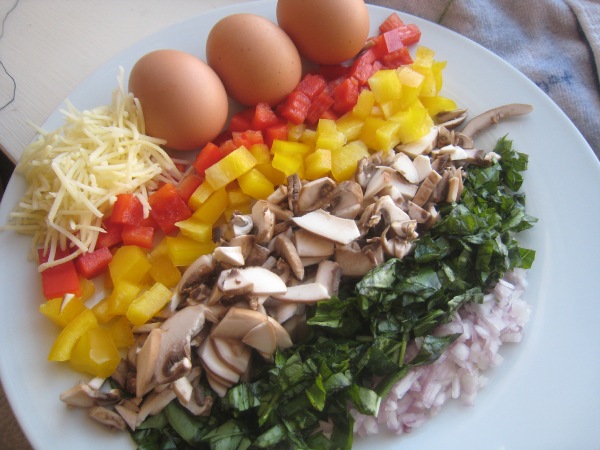 – beat 3 eggs, a dollop of olive oil and a splash of water in bowl.
– Oil up a pan and heat it on medium.
– Chop up the following:
Shallots
Fresh basil
Mushrooms
Yellow pepper
Red pepper
– Put it all in the pan
– Before folding dump in some fresh grated parmesan and a lot of pepper
– Fold and flip.
– Eat and get fffff@.