My first music videos-only mixtape. Some of my favorites from this year (18 videos, 1 short film). Made with VHX.
For maximum effect click & watch full-browser.
Embed code:

I'm opening the xmix xmas-mix mixtape season!! (my 1st mix on FAT!) My son loves KISSfm Berlin (and I love to 'torture' my collegues in the studio workshop with it ;)  This one is for you Ole!! :D Have a great holiday everyone!!
Playlist: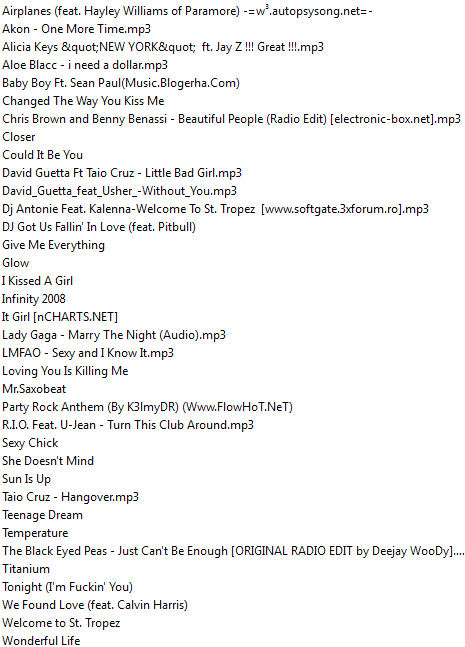 Credits: 3D logo font generated at cooltext.com
An alternate take on the end of year FAT mix posts.
Post the top 5 mixes/mixtapes/dj-sets that have rocked your world in 2009!

Theo's 5:

Jdubs recommends
bennett4senate reccommends:
Geraldine's Top 5 (dutty artz fan mix mix):