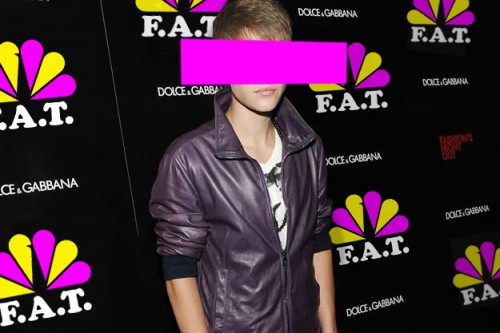 Having problems keeping your lower regions shaved from Bieber? Are your browser versions growing too fast? Get the updated versions of Shaved Bieber to keep yourself tidy and clean!
Shaved Bieber now works with latest versions of Chrome and Firefox. Updates include faster rending and auto-updates for future updates.
Developed by Greg Leuch (@gleuch)
View Code Source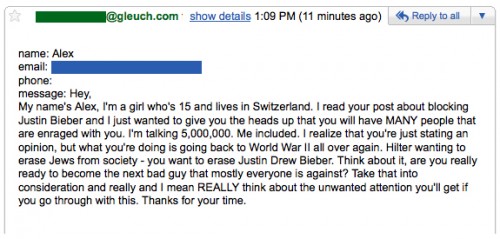 As the Belieber fan mailz rolls in, you can see this and more of the highlights of my inbox and Twitter stream at http://shavedbieber.tumblr.com.
(Check out the new Shaved Bieber 3D Glasses)
YO KANYE, WE'RE HAPPY FOR YOU AND YOUR CAPS LOCKS RANTS AND PROUD WE HELPED lowercase your blog posts, but its time to focus on another accident on the Internet: UNWANTED BIEBER MENTIONS.
We've developed a series of innovative tools to help cover the lower regions of web pages from unwanted Justin Bieber content. Shave away those Bieber mentions on web sites with our bookmarklet, Firefox Add-on, or JavaScript files.
Code by Greg Leuch, last updated 13 Sept 2011.
Browse the code on Github
License under MIT License