Internet Explorer 6 – the bane of web developers everywhere. How do you create modern, standards compliant web sites for a browser that never met standards?
Fix your issues for all the modern browsers.
go have a sandwich.
That's right, Jamie Dubs and Tobi-x are in Silicon Valley tonight to DJ the after show party of the "Add-on Con 2009"!!!!!1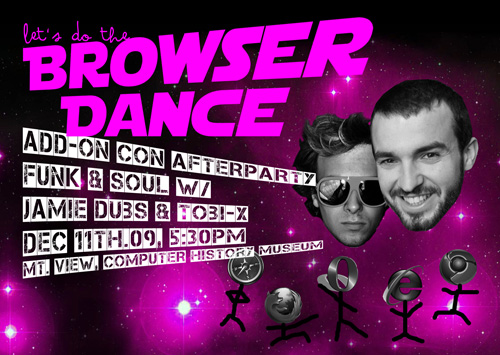 Location: Computer History Museum, Mountain View, 5:30pm
Our unofficial After-After-Show party w/ extra turntable action is happening in San Francisco later tonight, shoot us an email if you're around!!!