… Somebody's Watching Me.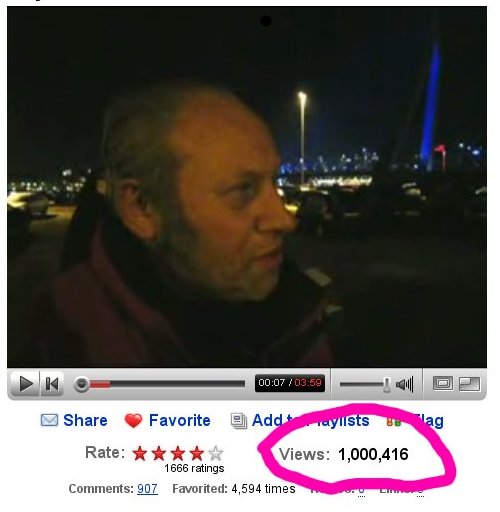 On February 11th, 2008, the GRL's Rotterdam LASER Tag video roared past 1 million views at the resolution of the proletariat, i.e. YouTube. Now, officially, we're Internet Platinum brah! Even these fucks agree. SO where's my spinnin' crown animated gif badge for the website!? Wasn't someone supposed to be making that just for this occasion? Heads should roll I swear to god. Look at the weak-ass crowns you made me hot link to:
Kanye won Best Rap Song instead.
…but who gives a shit?
We all know who has the most hits.
"hey soulja boy I heard you didn't win a Grammy- YAAAAH TRICK YAH!"