Graffiti Research Lab Vienna branch brings us the Powerthief, "an alternative powersourcer for those wanting to bring their electronic equipment to use outside." Complete with source code.
Create embroidery from digital images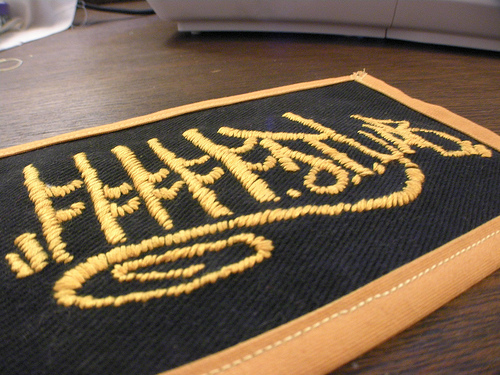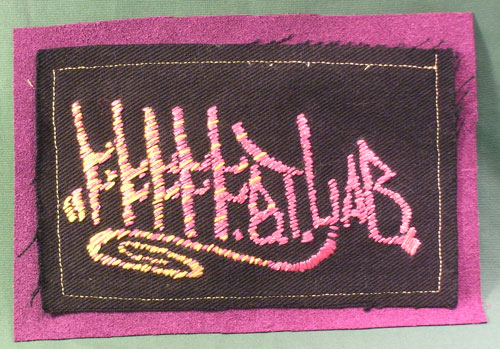 Three embroidered patch designs traced from the online fffffat media; see the instructable, and buy them at the fffffat etsy shop.

Our Ghetto Matrix instruction set has made it to the final round of the instructables laser cutter competition. We are one of 14 people that stand a chance to win this $15,000 piece of machinery. This laser cutter would be the corner stone to the fffffisical fffffat lab space once it's up and running…… we NEED this.
You can view the finalists here, and people who have instructables accounts can go straight into the matrix and cast your vote for us here. For those of you who don't have accounts (but want to help us win this thing), just go here and set up an account and start voting.
We could really use your help with this one, so please forward this on, force your mom to sign up on instructables, sign your cat up for an account… whatever it takes. Thanks for the support and hopefully we'll be doing irresponsible things with very powerful lasers very soon.