Rock Star Artist or nOOb fresh out of art school and your art is wack, losing its viral flav' because people don't want any IP popos chasing them down while remixin it?  Ok.. cool. Let me help you.
HOW TO: Licenses your Artz:
Step 1: Make dope art
Step 2: Pick a License for your new dope art and download your Liscense icons here
Step 3: Put your newly FAT Licen$ed art up on Twitter and Everywhere else
Step 4: Your art has total cred. "New Media Curators" will be impressed by your mad crazy art makin skillZ!!!!
FOR EXAMPLE: I'mma Let You Finish ok but here's how it works– lets say you wantta make art that gets you mad cred, but not for big companies,. but say ShareAlike so everyone all over this small small world after all can be remixin' it?
BAMMMMMMM:

but yeah, we know what's coming,
Possible Example Question from your lawyer:
Dear Fat Lab, What's the Fine Print?
Because we know you bitches like to read, we got ALL of that up in here for you…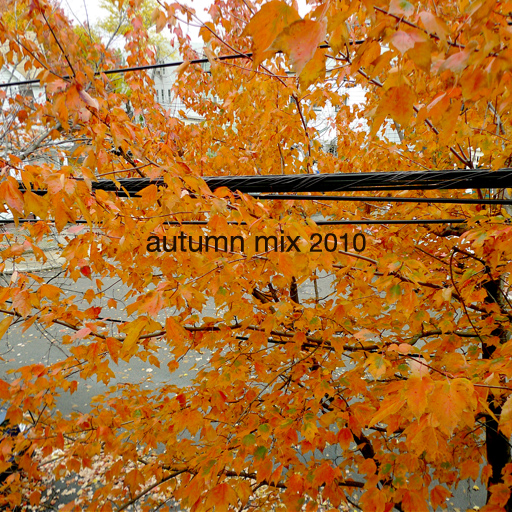 Autumn ( or Fall if you prefer ) Mix by Theo Watson.
Hope you enjoy!
Download it here:
AutumnMix2010-TheoWatson.zip
Tracklist:
1 – Flying Into Tokyo – Magnetic Man
2 – Glock Nines (Ratatat Remix) – Beanie Sigel & Jay-Z
3 – Mushababy – My Sick Uncle
4 – To Something – Ghostpoet Ft. Rox
5 – Runaway – Kanye West feat. Pusha T
6 – You Got The Love (The XX Remix) – Florence And The Machine
7 – Maniac ft. Cage – KiD CuDi
8 – Young Blood – The Naked And Famous
9 – 1000 Kisses Deep (Beatie Wolfe Remix) – Leonard Cohen
10 – I'm Going Down (Bruce Springsteen Cover) – Vampire Weekend
11 – Money Box (Jamie xx Remix) – Eliza Doolittle
12 – Late Night Tip – Three 6 Mafia
13 – Do For Love(Vodka & MIlk Remix) – Tupac
14 – Sunshine (Feat. M.I.A.) – Rye Rye
15 – Don't Stop! – Child Rebel Soldier
16 – So Appalled (feat. RZA, Jay-Z, Pusha T, Swizz Beatz & Cyhi the Prynce) – Kanye West
17 – In For The Kill (Skream's Let's Get Ravey Remix) – La Roux
18 – Could This Be Real ( Joker Remix ) – Sub Focus
19 – Quest – Nosaj Thing
20 – Dutch Flowerz – Skream
21 – Refuse – Dza
22 – Pass Out – Tinie Tempah
23 – Soft Shock (Them Jeans Acoustic Remix) – Yeah Yeah Yeahs
24 – Animal (Miike Snow cover) – Sky Ferreira
25 – Excuses (The Morning Benders cover) – Andy Fitch & Brian Russo
26 – San Francisco – Ted Hawkins
Previously:
Theo Watson – Spring Mix 2010
Theo Watson – Summer Mix 2010
Theo Watson – 2009 Mix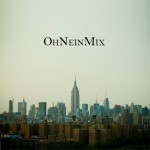 After a couple of days rocking the Oh Nein mix I realized it was not quite right.
Grab the re-fix mix here:
http://fffff.at/2009mixes/FFFFFAT-OhNeinMix-Refix.zip
Updated track list here:
http://fffff.at/first-ohneinmix-2009-wrapup-mixtape/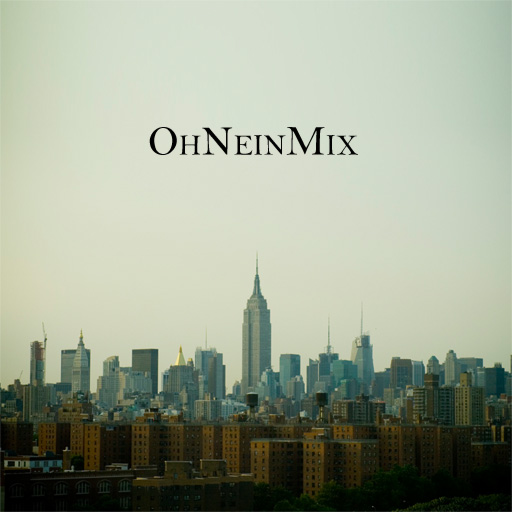 A bunch of tracks that have been keeping me entertained in 2009.
Lots of unusual stuff – enjoy!
Edit: Did a re-fix of the mix, better track order and some new tracks added.
Grab it here:
http://fffff.at/2009mixes/FFFFFAT-OhNeinMix.zip
Listen Online here:
http://fffff.at/fuckflickr_dev/FFFFFAT-OhNeinMix/
I uploaded the raw photo used to wikimedia so it is available for download under a creative commons license:
http://commons.wikimedia.org/wiki/File:NewYork-SkyscrapersAndProjects.jpg
Tracklist ( Updated tracklist new order, new tracks in bold) :
Francis and The Lights – Can't Tell Me Nothing (Remix)
Theophilus London – Humdrum Town
Hudson Mohawke – Fuse
Esau Mwamwaya – Paper Planes (Remix)
Jay-Z – My President is Black (Remix)
Q-Tip, Busta Rhymes, Raekwon, Lil Wayne – Renaissance Rap (Remix)
Lil Wayne – Swag Surfin (Remix)
Gorilla Zoe – What is Dirty
Villa Diamante – El Remolon vs Chingo Bling
Tinny – Zingolo (South Rakkas Crew remix)
Uproot Andy vs ODB – Brooklyn Cumbia
Tempa T – Next Hype
Terror Danjah – Zumpi Huntah (Swindle Remix)
Quix Vs Elliot – Biggie vs Tupac
TickTock – Trim
Moderat – A New Error
S.Y.N.K.R.O & Faib – Inhale
Dan Black – Hypntz
Jay Electronica – Eternal Sunshine