or 'YOU GOTTA FIGHT FOR YOUR RIGHT TO PAAARTY (ANONYMOUSLY!!)
This is not a hoax! It really works! But you ll need some extra training for your neck muscles ;) Don't be worried about party pictures any more. Just keep your head tilted when ever a friend pulls a camera or you travel to the UK. You'll be safe! In case you are not an expert in software like Kyle's ofxFaceTracker you can also test this just with your phone or camera. Facial recognition is default nowadays (especially on all the Faceboogles….)!!
by Kyle McDonald & Aram Bartholl
Berlin 2012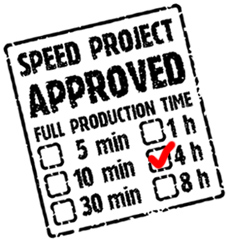 F.A.T. LAB U.K.anye from james powderly on Vimeo.
FREE ART & TECHNOLOGY TRANSPORTATION.
FAT LAB JUST LANDED IN LONDON TOWN AND WE'RE ALREADY #1 IN THE U.K.! BUT HOW IS OUR P-COAT GONNA BE SPOKE THAT WE AINT BROKE WITH ALL THESE RUBBISH PUBLIC TRANSPORTATION FARES? I GOT AN IDEA, LET'S THROW SOME "FREES" ON THAT DOUBLE DECKER FAT BUS!
Audio clip: Adobe Flash Player (version 9 or above) is required to play this audio clip. Download the latest version here. You also need to have JavaScript enabled in your browser.
THIS 1-SECOND MP3 TO YOUR MOBILE PHONE AND PLAY (DONT PAY) THE TICKET TO HELP GOD SAVE THE QUID.
Audio clip: Adobe Flash Player (version 9 or above) is required to play this audio clip. Download the latest version here. You also need to have JavaScript enabled in your browser.
Audio clip: Adobe Flash Player (version 9 or above) is required to play this audio clip. Download the latest version here. You also need to have JavaScript enabled in your browser.
AUDIO EDITED IN AUDACITY. CAMERA WORK AND KIT BY JIHOI LEE.