Celebrating 5 years of Art and Technology. Curated by Lindsay Howard
Celebrating five years of thug life, pop culture, and R&D, the renegade art organization known as the Free Art & Technology Lab, or F.A.T. Lab, is going GOLD. F.A.T. GOLD, that is. From November 5–17 at Eyebeam Art & Technology Center in Chelsea, curator Lindsay Howard will present the acclaimed work of F.A.T. Lab. The exhibition invites the public to experience and engage with groundbreaking projects.

F.A.T. GOLD brings together an international group of twenty-five collaborators comprised of graffiti artists, hackers, and coders for a week-long residency at Eyebeam.  The exhibition will feature significant works from 2007 to the present, including new projects launching on opening night. Showcasing a comprehensive and critical selection of the group's diverse output, the exhibition includes film, software, net art, installation, and performance.F.A.T. Lab members will also be working and hacking on new cutting-edge projects to be added to the exhibition on the fly.
F.A.T. upcoming events include lots of workshops, lots of free beer, free pizza, new code, PUBLIC ACCESS, Your ART!! – series on- & offline, Rights, Rogues and Refugees plus fresh new art and performances by F.A.T Fellows.
Check our GOLD microsite for schedule, live events, announcements and to get in style with our new super hot swag.
Download, remix and print you copies of the F.A.T official 3D swag in any dimension!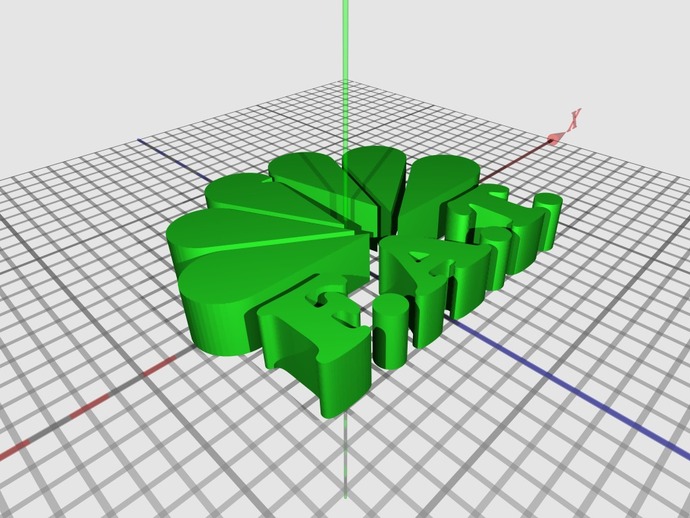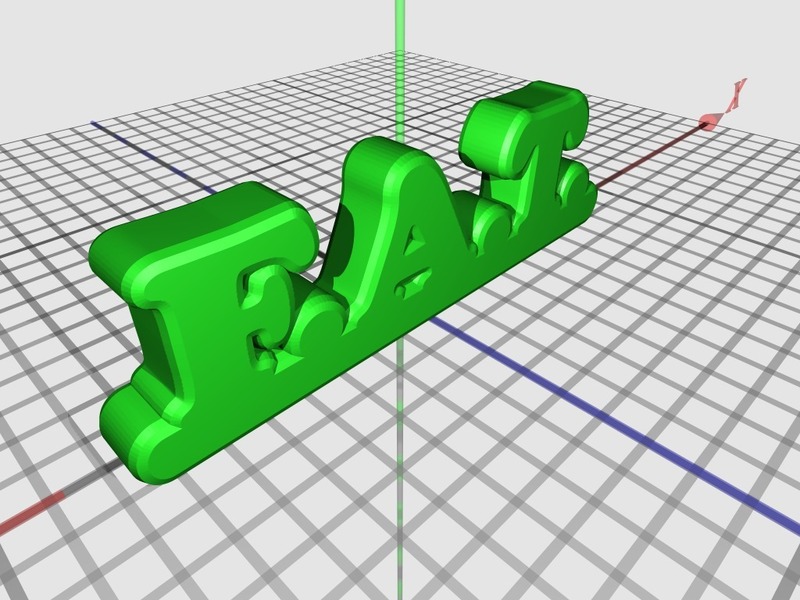 (if you hurry copying swag before july 15th even better!)
Download.stl files from here:
F.A.T stencil
F.A.T stencil">F.A.T logo
F.A.T stencil">F.A.T. Swag
Release early, often and with rap music…and in 3D whenever possible!
Parisian girls like it…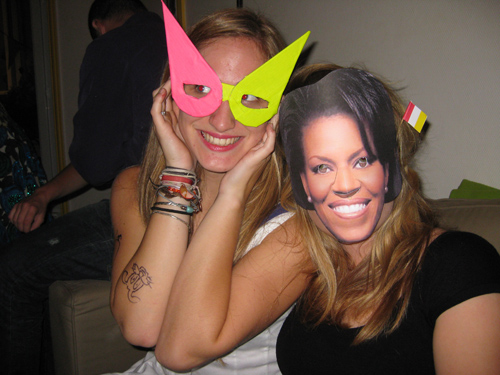 Cat girls wish they had it…

The Obamas approve it…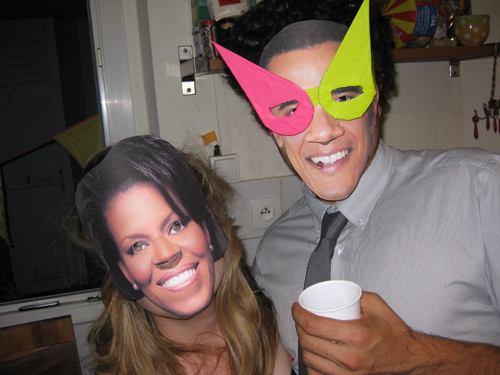 Here's the situation: You totally forgot about the fact that the party you're heading to is a MASKERADE party. Fuuuuu!!!
No problem, here's all you need to build your own F.A.T. Mask:
- Pink and Yellow Duct tape
- Cardboard
- 3D paper glasses
- Marker
- Scissors

copyleft by @tbx
@fi5e please forgive me! I killed your 3D glasses.