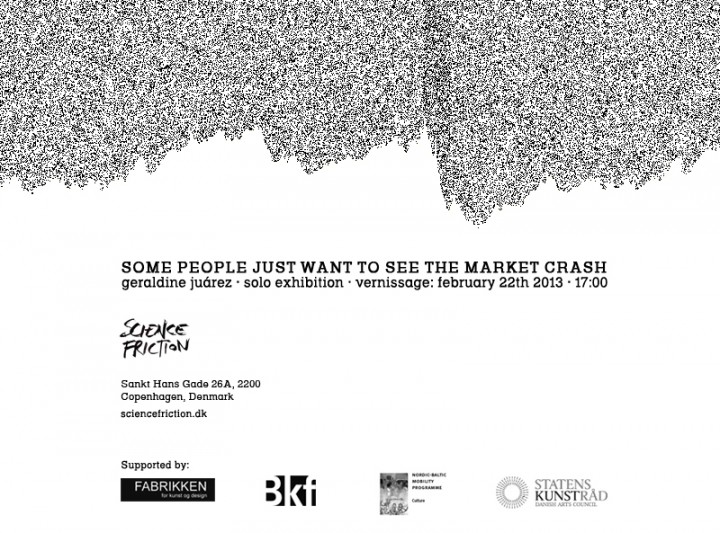 GERALDINE JUAREZ – SOME PEOPLE JUST WANT TO SEE THE MARKET CRASH
By Maria Gry Bregnbak, curator
When you think about it, it's funny how the highly complex mechanisms of the market are always represented by the simplest possible image: A horizon; a simple line separating the earth from the sky."

For her first solo show in Copenhagen, Geraldine Juarez is taking on the stock market. The well-known zigzag lines representing the movements on stock market indexes such as the NASDAQ, Dow Jones or the CAC40 are at the core of Geraldine Juarez' work for the current exhibition.

"When the stock market crashed in 2008, we were all talking about it even though no one really understood what they were talking about. In that way, the market is very esoteric."

The esoteric quality of the financial market renders it somewhat cultish with its weight on the world, its interpreters like high priests and its temples on Wall Street. Geraldine Juarez' works for the current exhibition play into the cult-like nature of the stock market by mirroring the fundamental value behind financial transactions and its symbols, i.e. gold. The gilded 3D prints of various stocks and equity prices become pieces of pop culture jewellery as does the elegant gold and mirror representation of the 2010 flash crash – the fastest stock market crash to date, where the market crashed in seconds only to recover its losses minutes later.
In September FAT participated at "Meeting Hub", a hacker's festival arranged by Platform4. Platform4 is a non-profit art and technology organisation which runs a gigantic open-space in Aalborg, Denmark. Defnetly check it out when visiting Denmark!
The following projects were created with the help of Platform 4: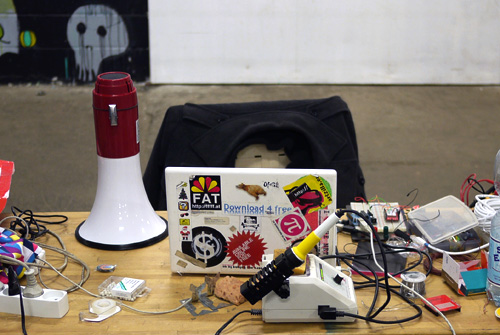 Geraldine Juárez tinkered a little mobile device – the FAT CRIER – to amplify information gathered from Twitter trough a megaphone so it can be brought it to the streets. The original FAT CRIER is a commissioned piece created for PLATFORM4 and will be installed on their warehouse for everyone to use. A second workshop is coming-up on the 22nd of October!!
Evan Roth created "Multi Finger Touch Paintings" "Paintings created by performing routine tasks on multi-touch hand held computing devices."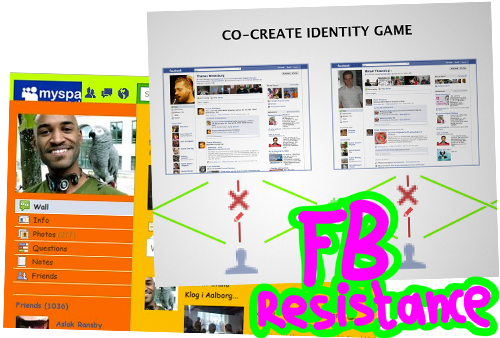 Tobias Leingruber held a
FB Resistance workshop*, and the results can be seen in the FB Resistance Artists Facebook Group (Resistance from within the system!! ;))

*FB Resistance is research initiative accepting the status quo of Facebook being the dominant social identity management system, researching on the ways to change its rules and functionality from inside the system. More about FB Resistance

More: View @tbx's photos or @fi5e's Photos or read Chris Villum's afterthoughts here