1. Go to 3fram.es
2. BLAH BLAH BLAH
3. Post your URL to get added (or tweet @jamiew)
Update (1/9/11 2:20pm PST):
Update: (1/9/11 5:45pm PST):
Update: (1/9/11 11:45pm PST):
Even more… (1/11/11 2:18pm):
Mike Rugnetta made the GIF that inspired all of this nonsense. Aaron Meyers is the man responsible for 3fram.es. For more fffffat projects like this click here.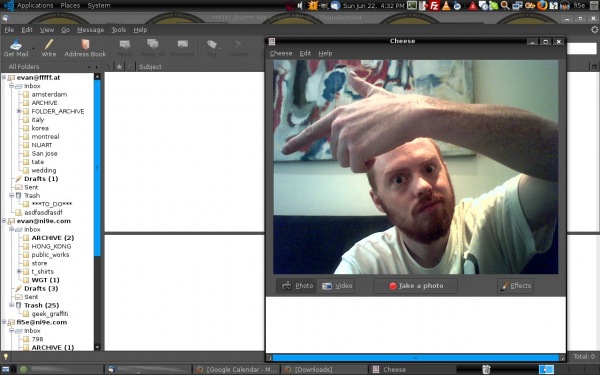 Have you ever been in the situation where you spend days trying answer all of your email only to accomplish your goal and have no one to share in your victory? All you want is a high five, a pat on the back, and a "job well done soldier!", and yet most likely all you are left with is an empty room and a cold cup of coffee. Inbox Victory is an initiative that says, "you deserve that high five!" And here is how you get it:
1) Get your email inbox down to zero. People have various methods for dealing with their email so 'inbox 0′ is going to mean different things to different people. A basic rule of thumb, however, is getting it to a point where no further action can be taken.
2) Open up your webcam software and take a screenshot of yourself profiling in front of your defeated foe (See examples below).
3) Leave your screenshot in the comments of this post.