This a browser extension which turns all instances of Mitt Romney to Mittens Romney on web pages. ( Mitt is short for Mittens!!!! )
I'm convinced that nobody in the US would accept having a president named Mittens, so I am releasing a tool to highlight his real ( and rather cute ) name.
Screen shot of the installed extension:


A huffington post article made that bit more silly:

An example google search (before & after installing Mittens):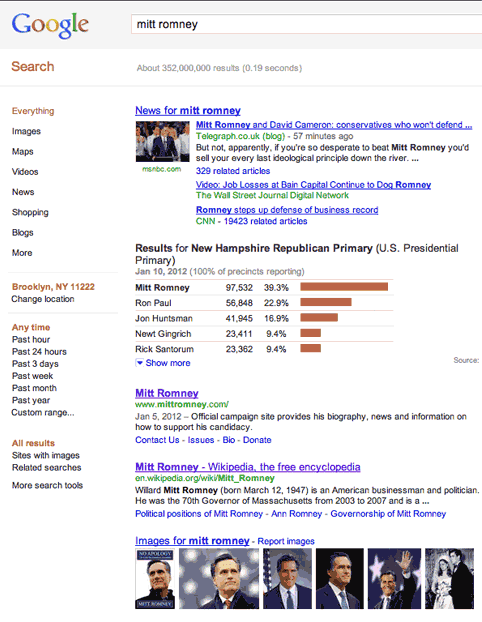 Install Mittens:
What are you waiting for? Get Mittens Now!

Click to install Mittens Chrome Extension
Download and Install Mittens Safari Extension ( then double click to install )

Click to install Mittens Firefox Extension ( 1.0.1 – New! )
Note: Firefox version was automatically made with this tool and isn't working on google search results. Working on getting it working 100%. Update: Thanks to Greg Leuch – we have a much better 1.0.1 Firefox version, with google search result integration.
You can grab the code or contribute to the project on github:
https://github.com/ofTheo/mittens/
Credits:
Made by Theo Watson.
Thanks to Greg Leuch for Shaved Biever which the Chrome version is based off of.
Icon is from the header from this cat heavy Mittens Romney site.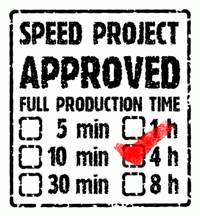 Google is collecting a lot of data about how we use the web. The new Google Alarm Firefox addon visually & audibly alerts you whenever your personal information is being sent to Google servers. Click here to install:

No-sound version (workplace-friendly)
is also available: click to install
Chrome extension now available (beta): click to install

No sound version: click to install

Even outside Gmail and YouTube you are constantly sending Google your information through their vast network of "tracking bugs": Google Analytics, Google AdSense, YouTube embeds, API calls… all of this data can be used to monitor & track your personal web browsing habits.
Google Alarm shows notifications, plays sound effects and keeps running stats about the % of websites you've visit with Google bugs present. Stay alert – install Google Alarm today.
Click here for more images.
Source code: http://github.com/jamiew/google-alarm (MIT licensed)
More information on jamiedubs.com.
Originally developed during FUCK GOOGLE @ Transmediale 2010. Thanks to Evan Roth, Tobias Leingruber and Aram Bartholl for advice & assistance. For more of our creative browser addon work check out ARTZILLA.