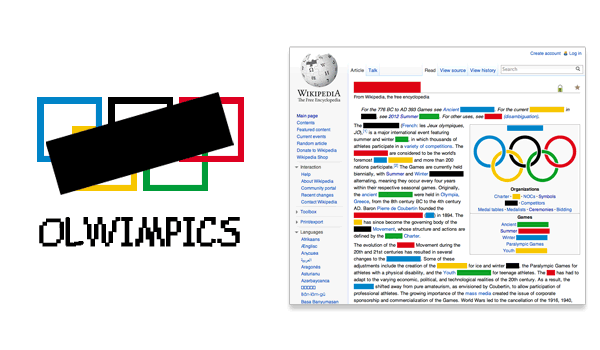 The Olympic Games are here, and with all large events, our favorite internet hangouts are filled with mentions of this event. Our netizen communities generally don't care for athletics, except that which we can do with our fingers. So download the Olwimpics browser extension for Chrome, Firefox, or Safari, and boost your self-esteem during these next few weeks.
Download for:
Downloaded over 2,500 times!

Check out the source code & respect the license: github.com/gleuch/olwimpics
Now with French, Spanish, & Czech keywords!
Speed Project: 2 hours
MADE IN CHINA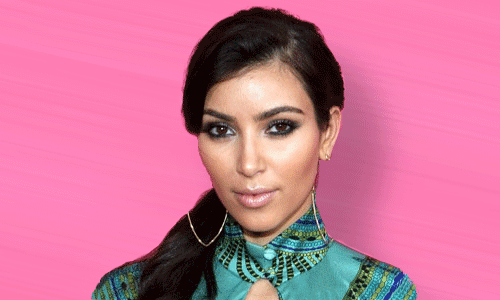 White-out the over-produced reality of the Kardashians*.
In a time where many wish to marry out of love but can't because of how others feel about the sanctity of it all, we have celebrity Kim Kardashian to thank for showing us how great celebrity life can be… gorgeous ceremony, romantic honeymoon, million dollar licensing fees, and everything in between.
As the masses drool over her over-produced reality, for others, ignorance can be a true bliss with a little help from the Dash-Out browser blockers.
* Also blocks out executive producer Ryan Seacrest.
Code by Greg Leuch (source)
License under MIT License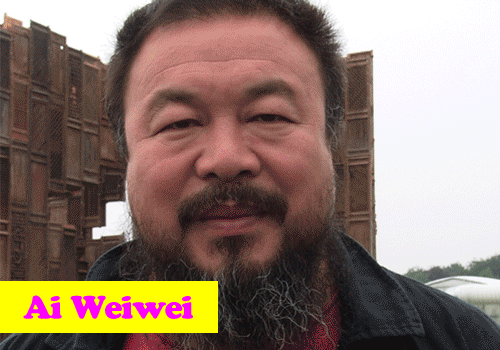 The notorious artist Ai Weiwei has been detained by Chinese authorities with very little known information about his status and wellbeing*. He has been was detained for 81 days, upsetting many in the art world for the treatment of an expressive artist in a country where outspoken expression is largely oppressed.
We, as artists and art viewers, should not let this happen. Protest the Chinese detention of Ai Weiwei. Boycott! Protest! Block Chinese sites until Ai Weiwei is released by preventing yourself from surfing into Chinese web territories.
Download the China Web Boycott extension for your browser and boycott Chinese websites whenever artists, like Ai Weiwei, are detained without explanation or justification. Be alerted when he is released, as well as when other artists are detained in China, and boycott Chinese web sites only when artists are being held in detention!
China Blocker concept and code by Greg Leuch (@gleuch).